Greenwood Baseball will face Dubois Central Catholic in a PIAA Class A Baseball Quarter-Final matchup tomorrow at 3:00pm at Vets Field in Altoona (900-948 24th Street, Altoona, PA 16601). Tickets are $8.00, and they must be purchased electronically using the link below,
https://www.piaa.org/sports/tickets.aspx?from=mobileNav

Greenwood Baseball will face Meyersdale in the first round of the 2023 PIAA Class A State Tournament at home on Monday, June 5th at 4:00pm. Tickets must be purchased online, clicking the link below (click baseball, click 1A, find the game/click get tickets). Tickets are $8.00 and they must be purchased online (no tickets will be sold "at the door"). piaa.org/sports/tickets.aspx?from=mobileNavB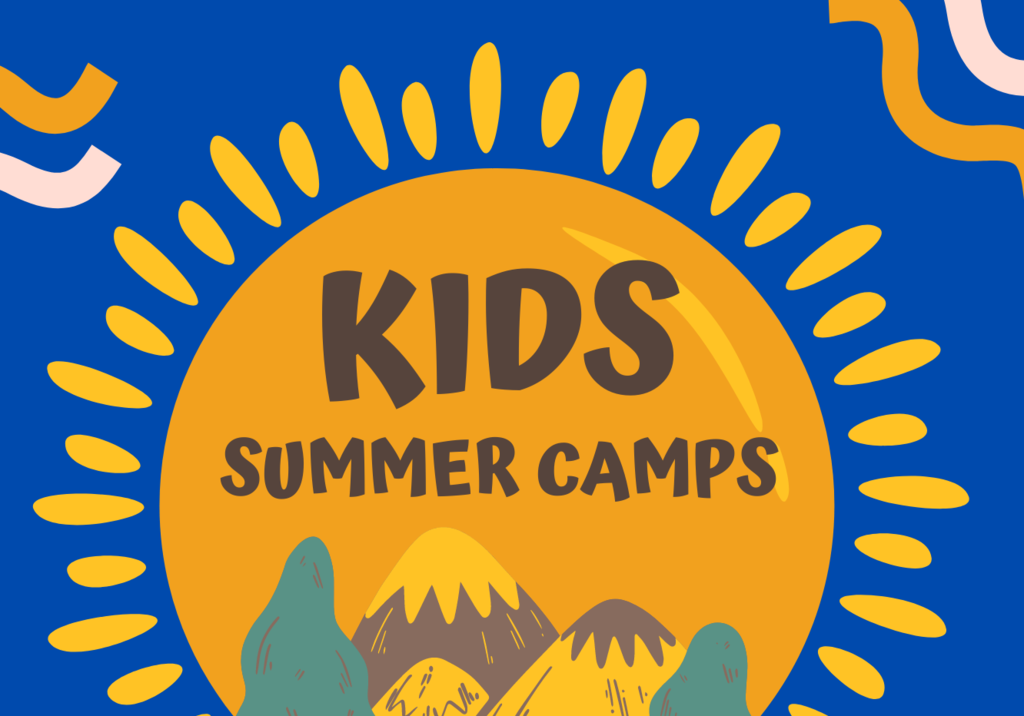 Following graduation rehearsal earlier this morning, the Class of 2023 took one final photo with its amazing class gift.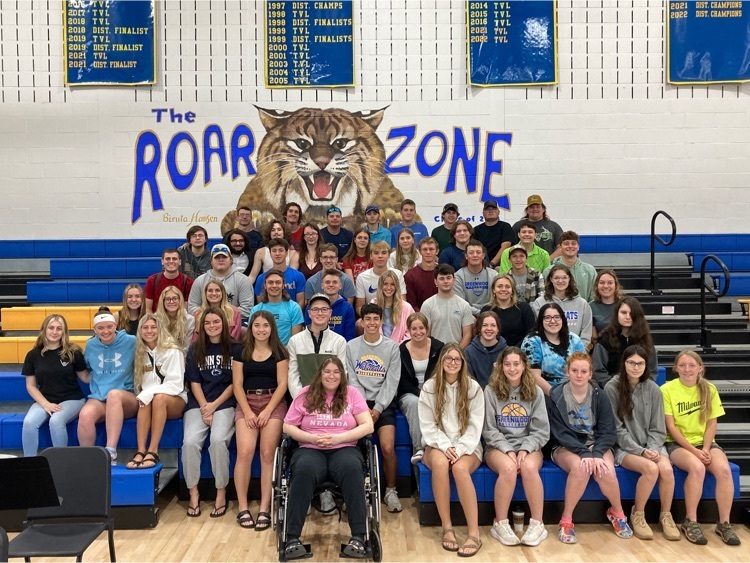 Friday's Graduation Announcement: Due to Friday's forecasted high temperatures, and in the best interest of both the graduation experience as well as concern for elderly/health-compromised attendees, the Class of 2023's commencement ceremony will be held inside in the Middle/High School Gymnasium. Doors open at 6:00pm. There are no limits to who may attend graduation inside. Tickets are not required. Graduates are reminded they should arrive by 9:00am on Friday for commencement practice/rehearsal. We will meet in the MS/HS Auditorium. Finally, graduates are also being asked to report to the MS/HS Auditorium by 6:00pm on Friday night. Thank you and please contact Mrs. Brummer or Mr. Nastasi with any questions,

Food Truck Extravaganza! 9th Grade Business Communications Class developed a food truck concept, designed a logo, design the truck, planned a menu, costed out ingredients to determine a sales price, created promotional materials and then pitched their products to potential customers. Great salespeople promoting their businesses.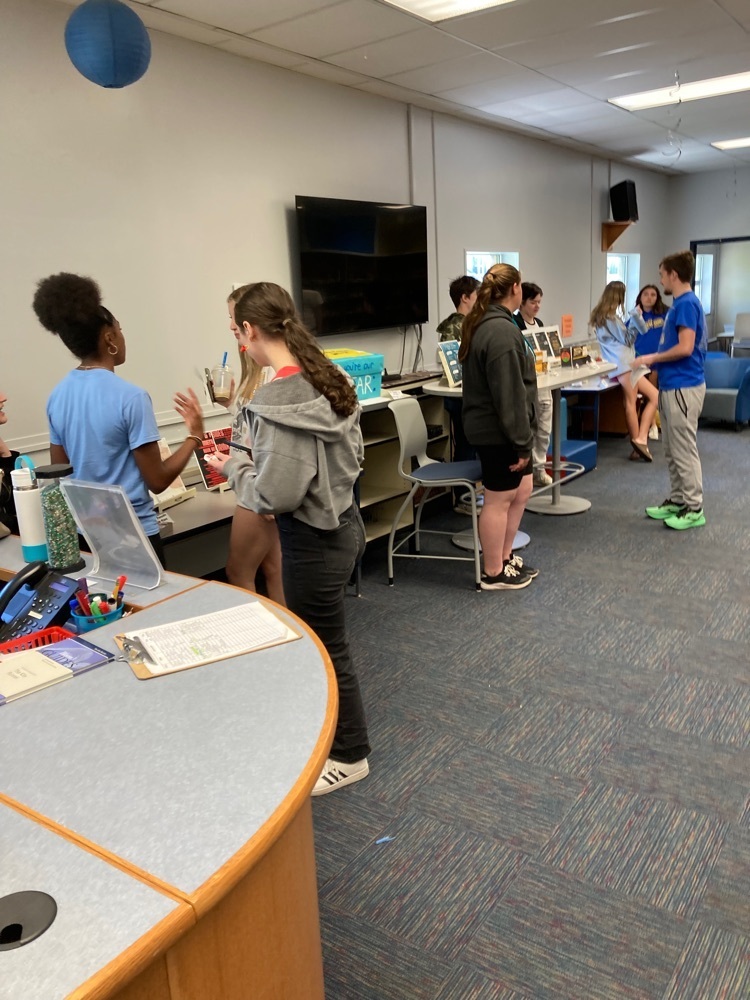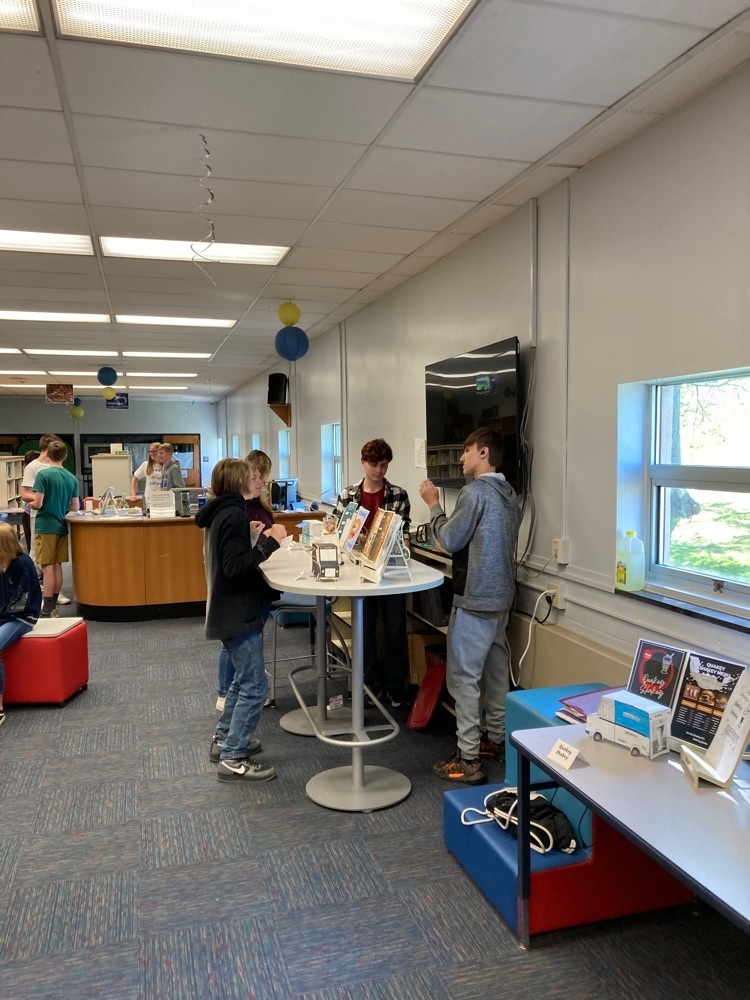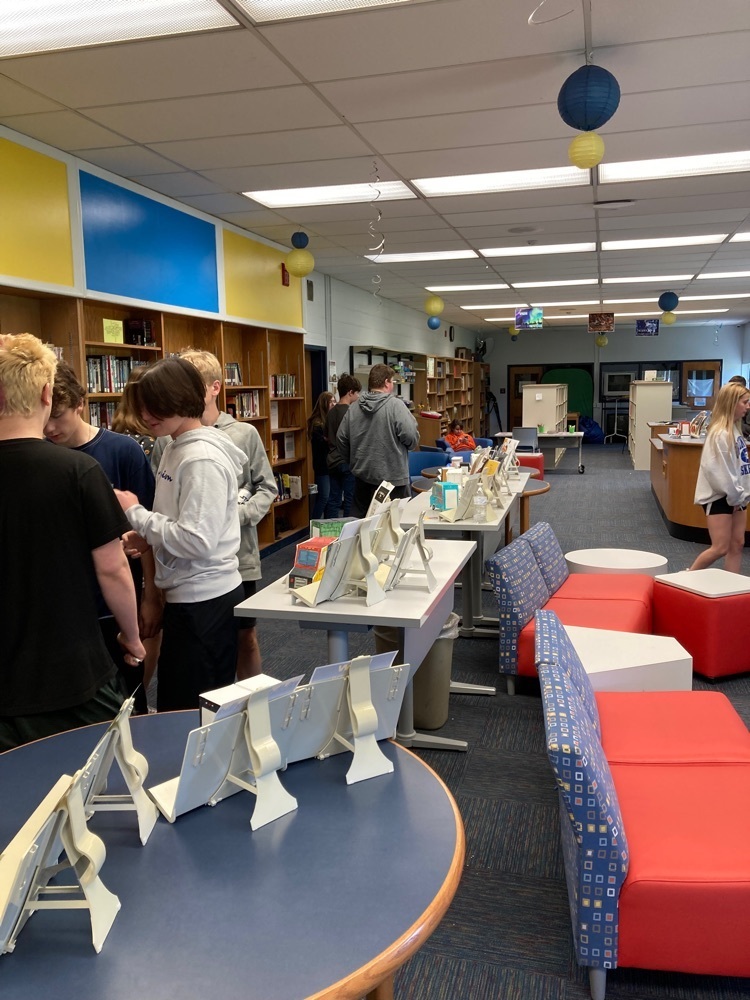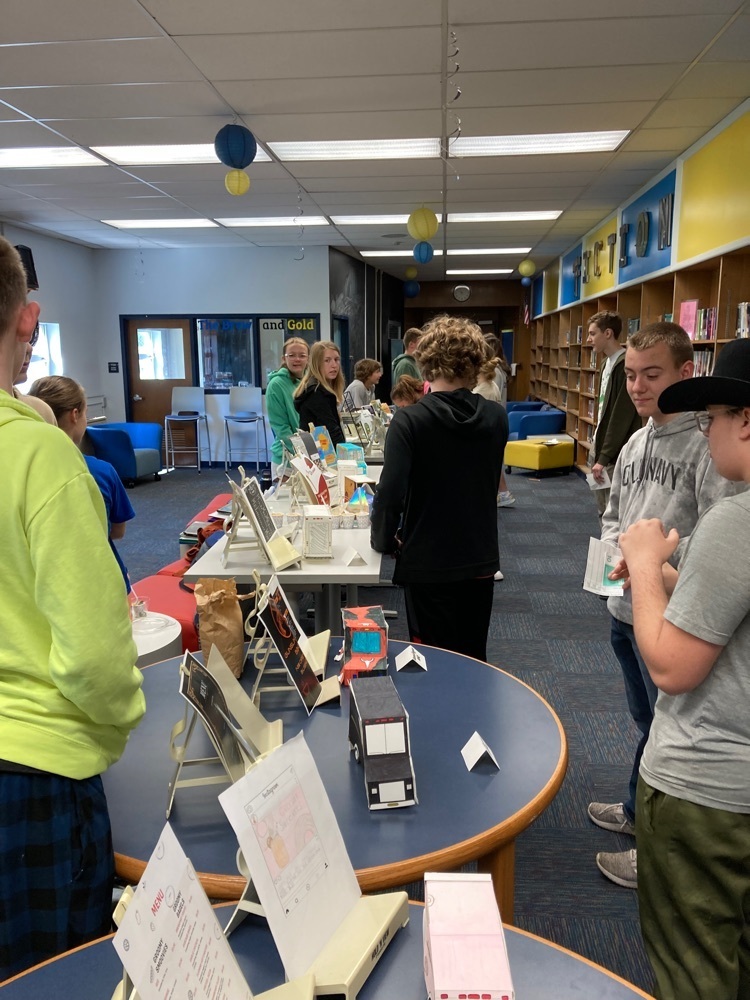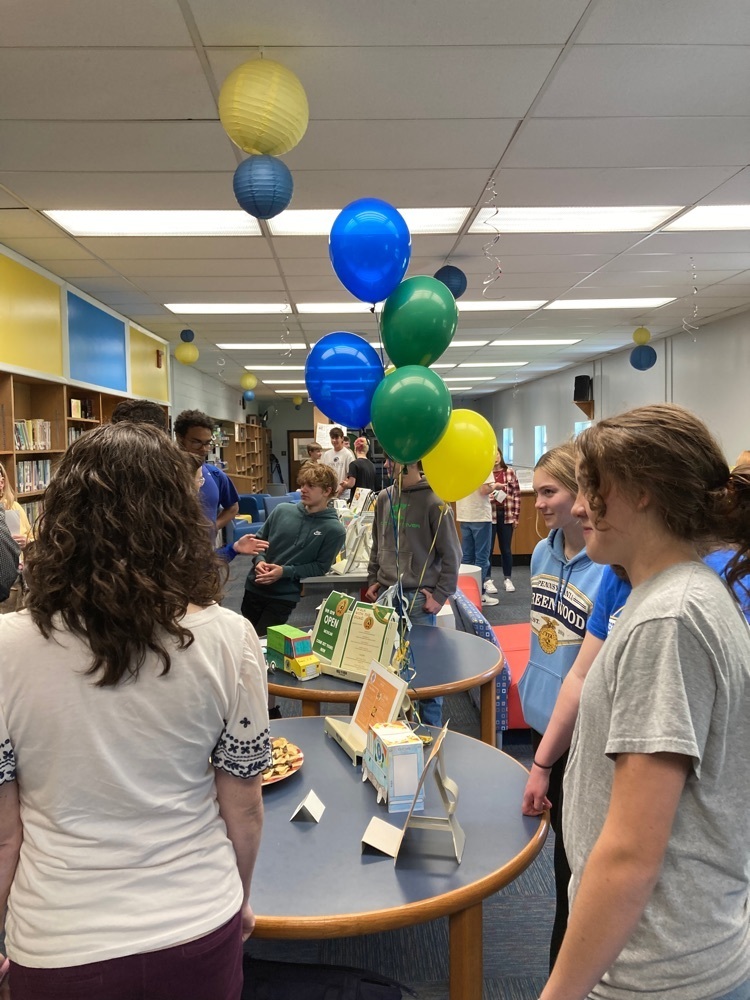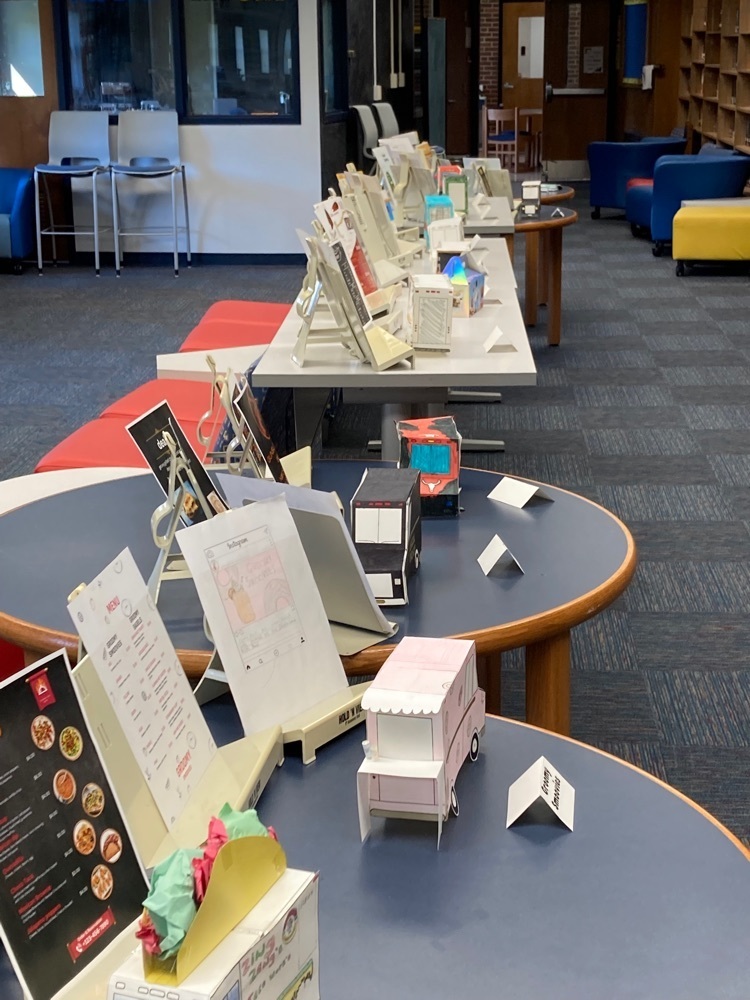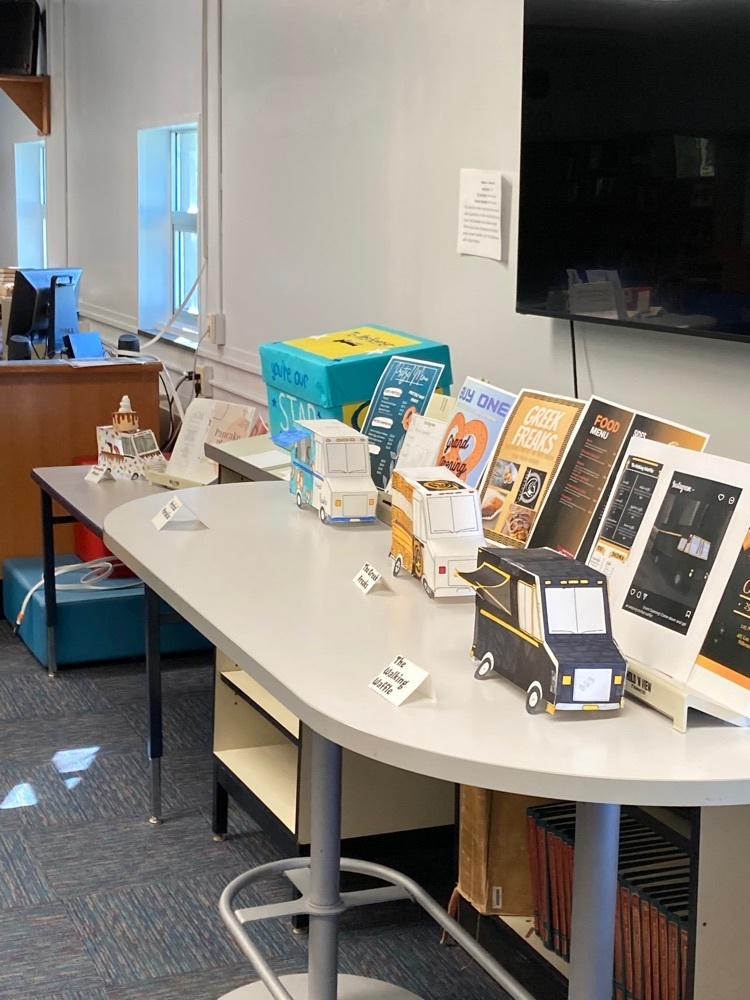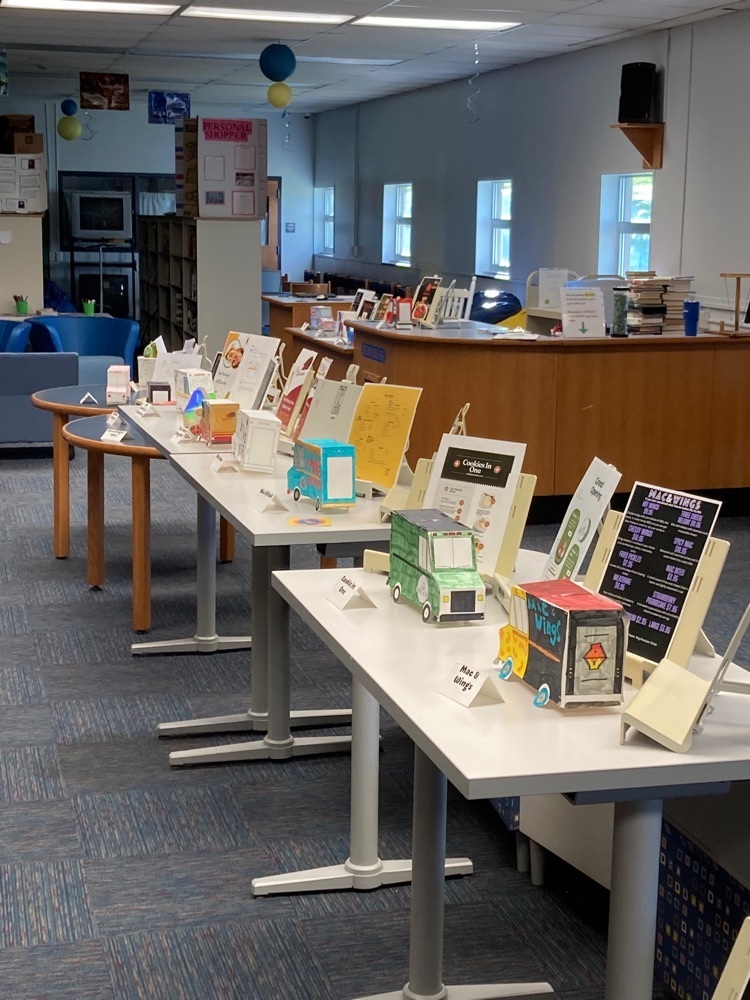 Small Business Expo held today. The Entrepreneur class presented their future Perry County business ideas to other classes. These students have been working on their business plans for three months.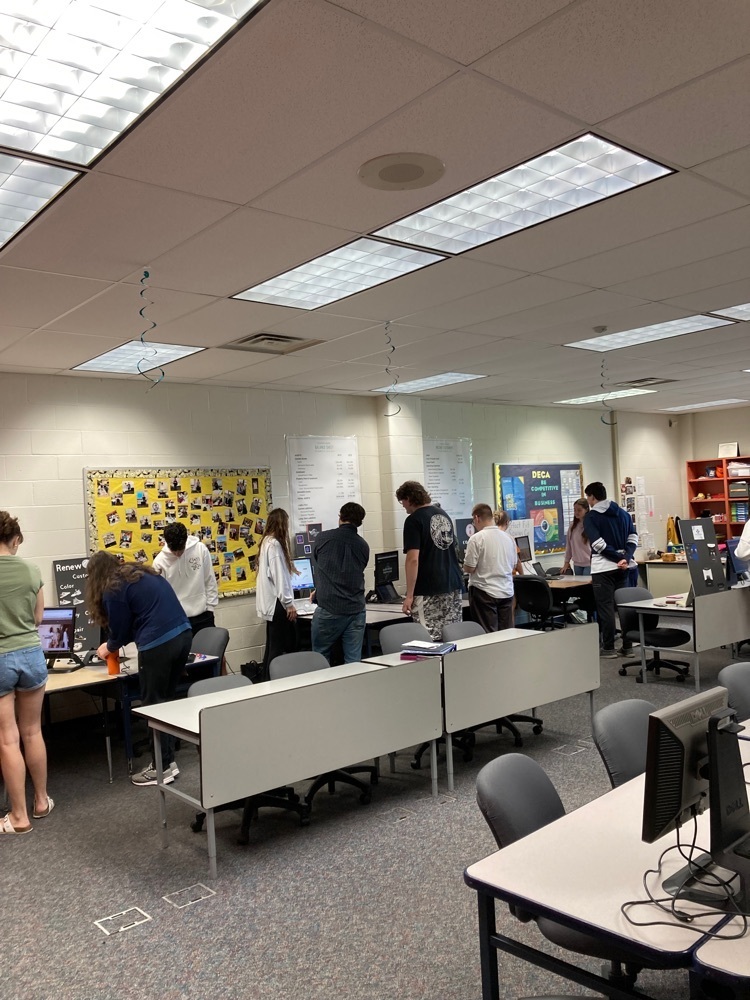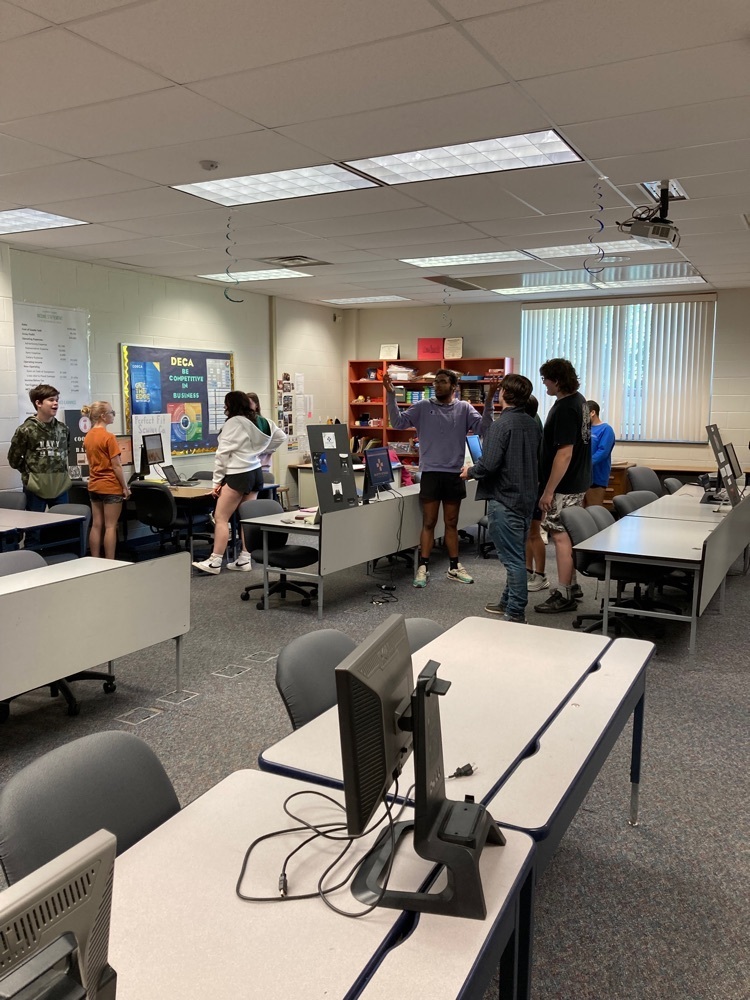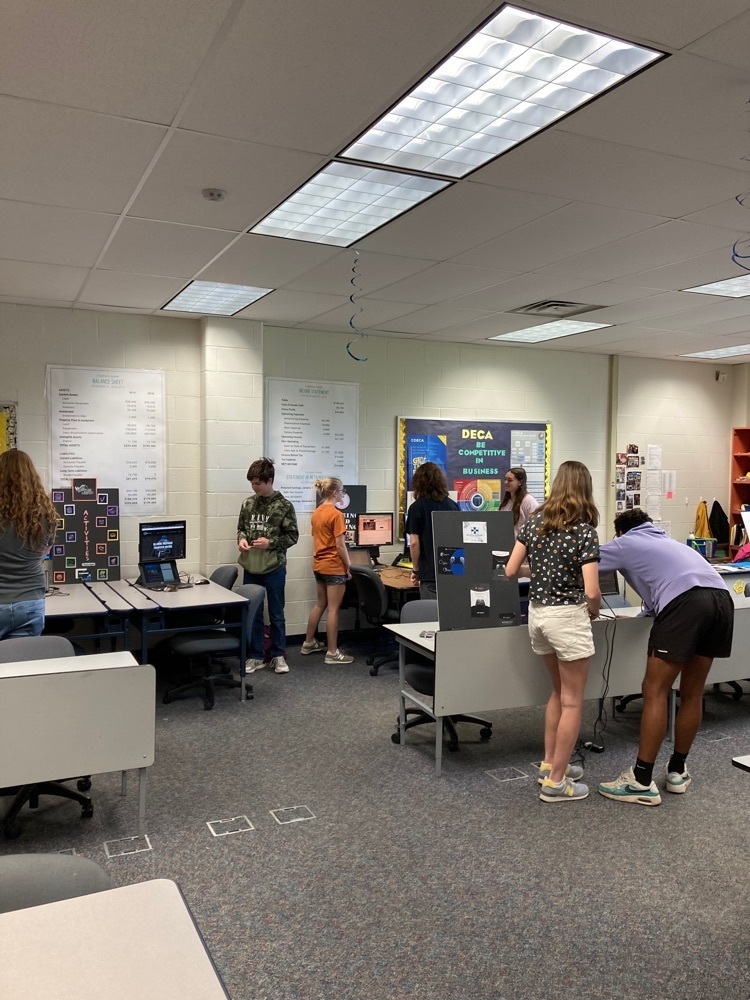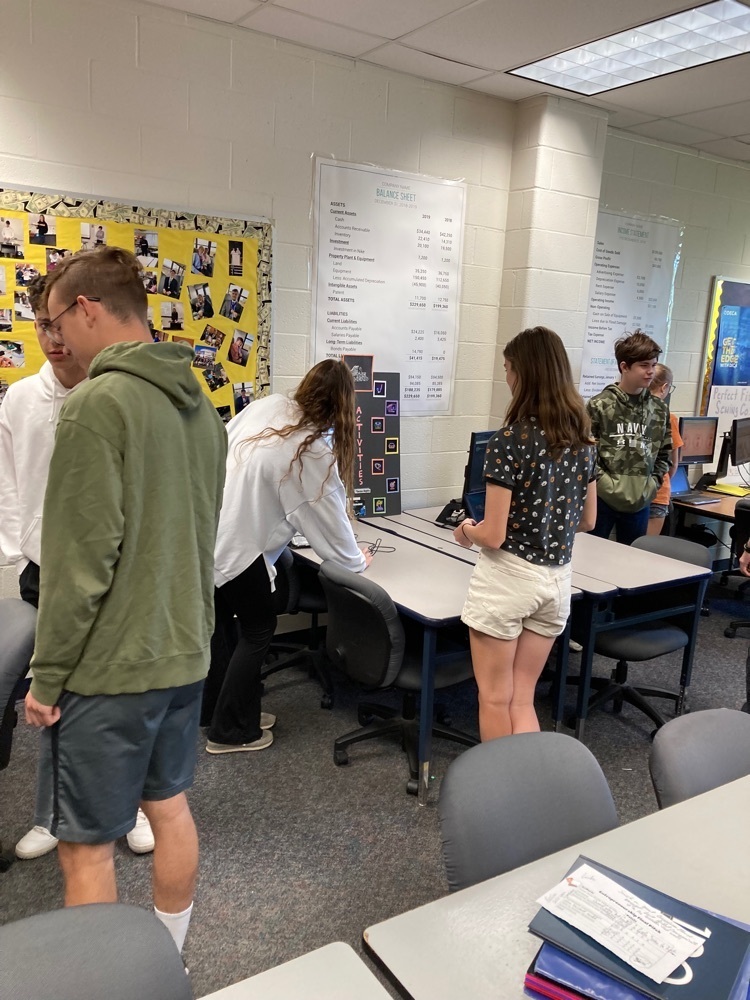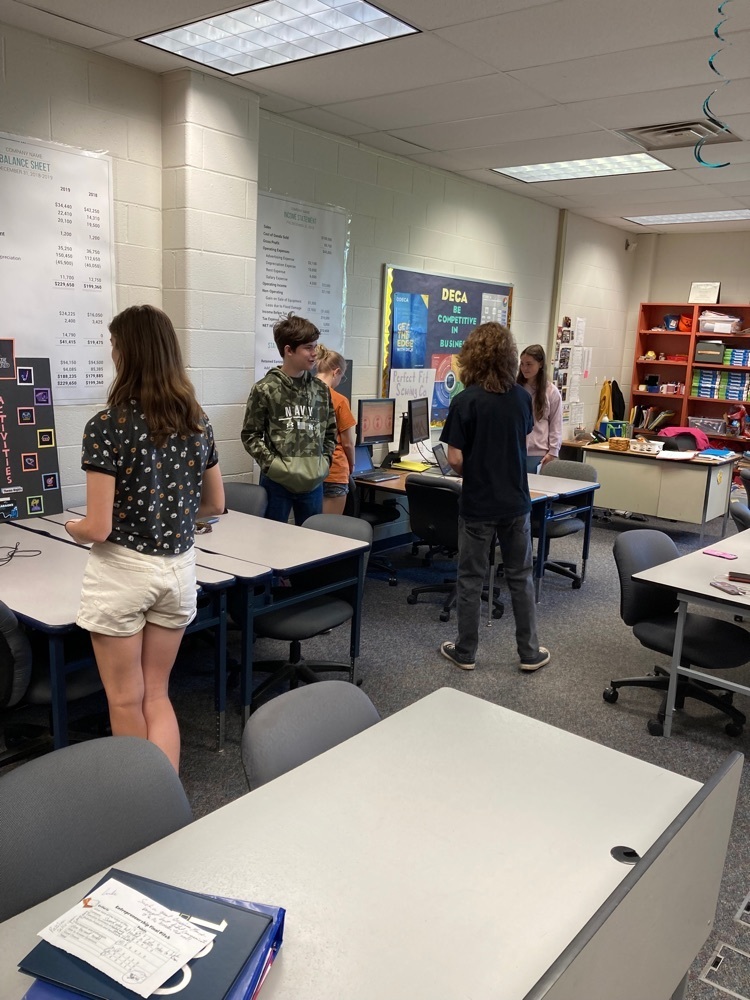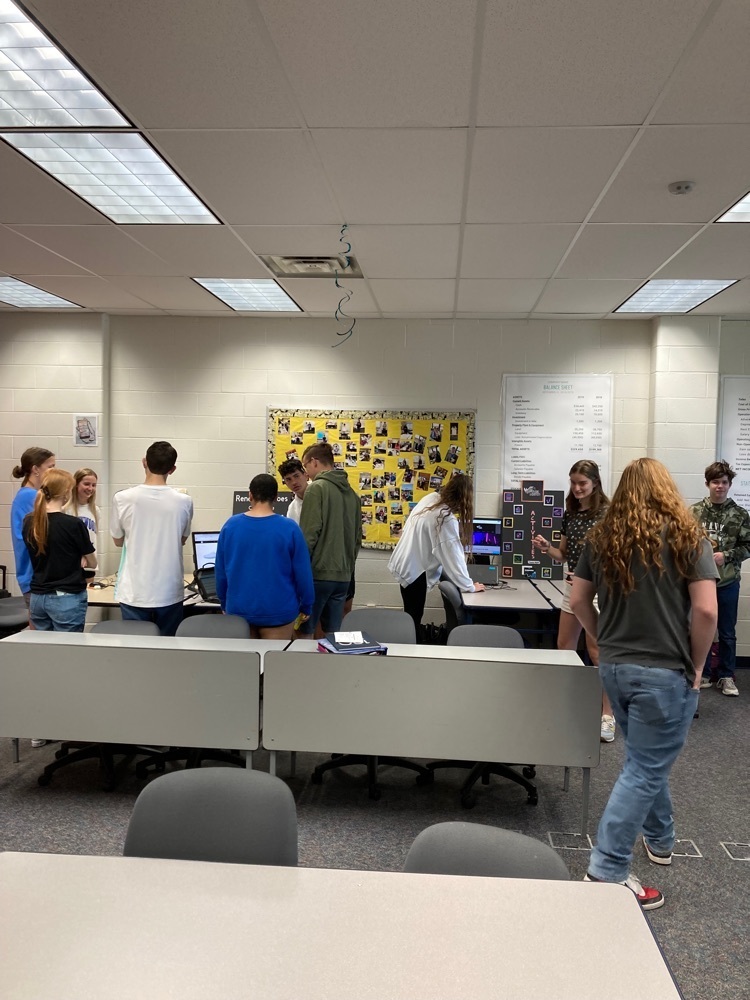 You may have seen our 6th Grade Service Students out around campus as you pick up & drop off, but have you seen them Hershey Park Happy?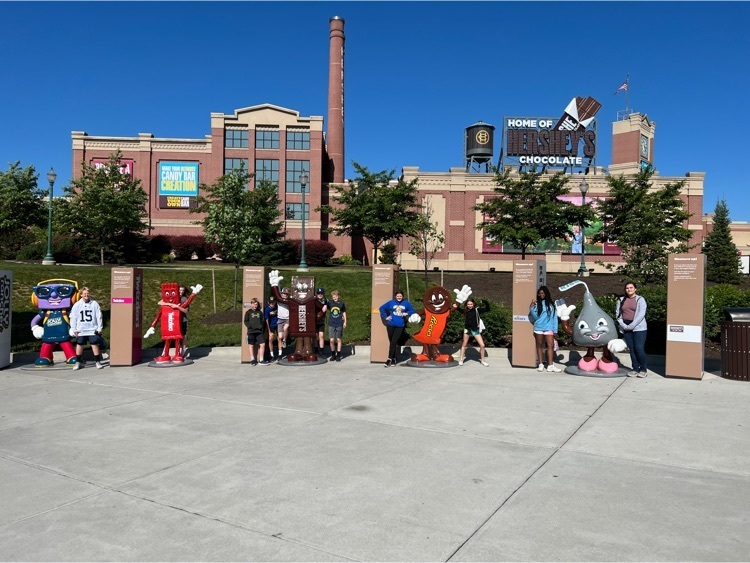 One of the best things about field trips is getting to experience something new with our students that they may not have ever had the chance to see or explore. Our 5th Grade trip to Gettysburg is just that and our students had the best time!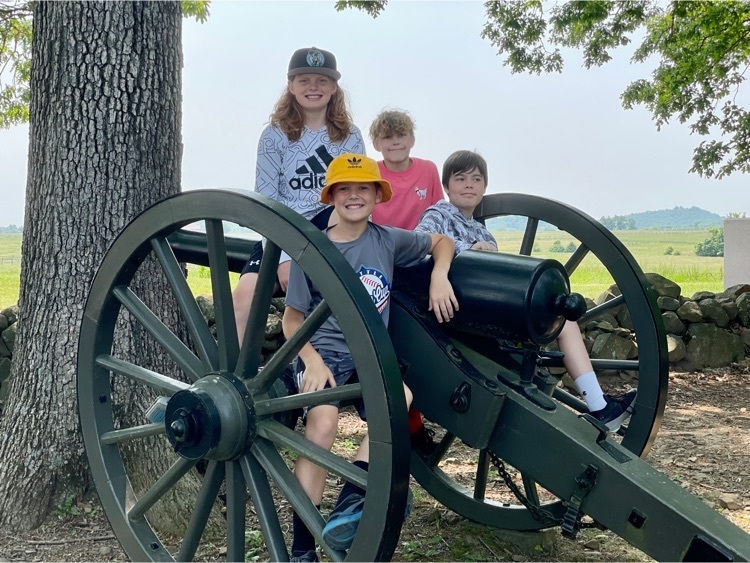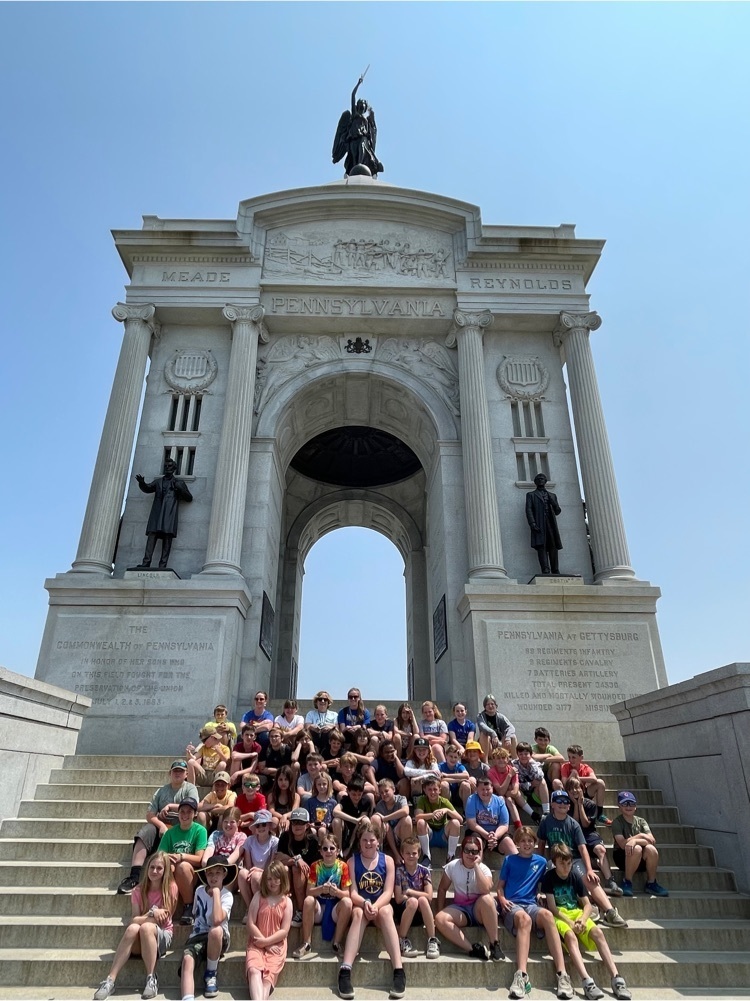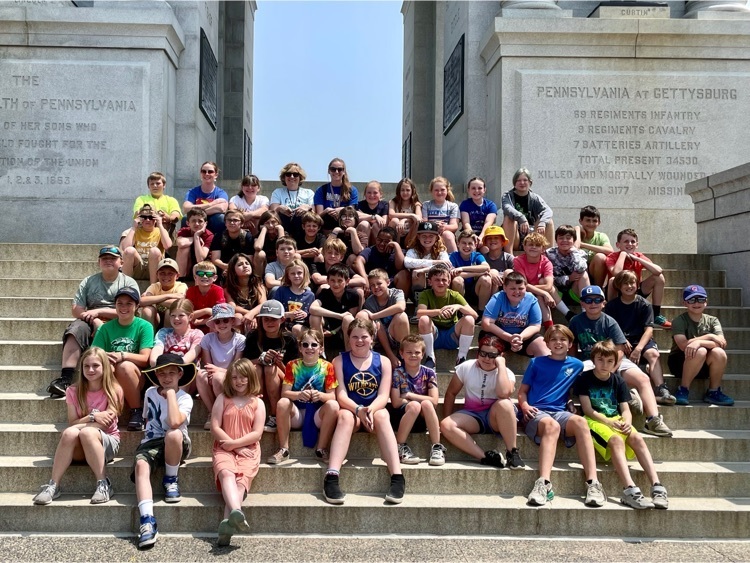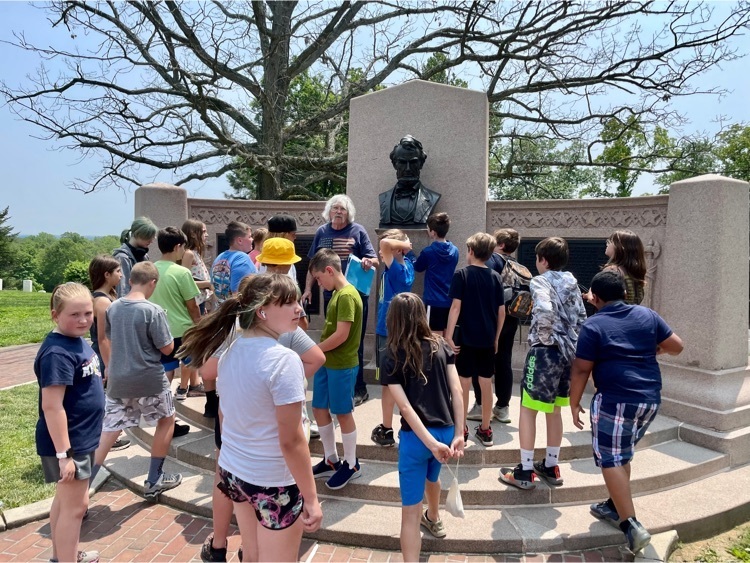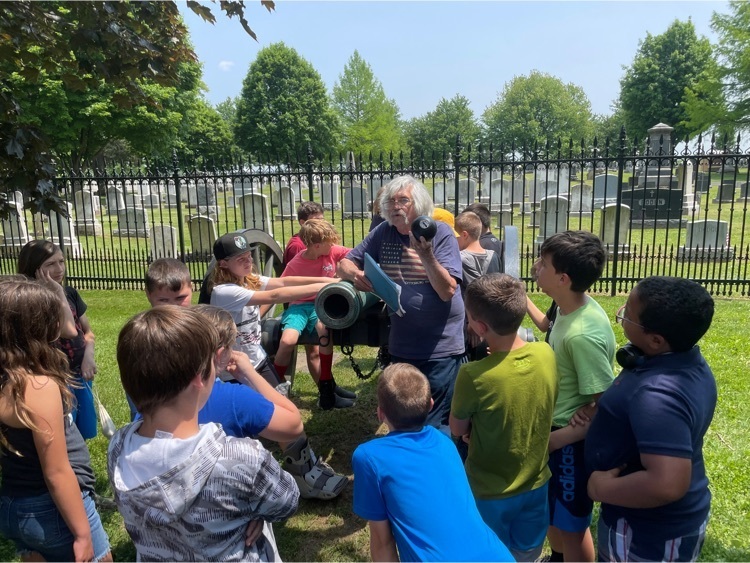 Tuesday May 30th we will be having a Wildcat Fun Day! Students in grades 3-5 will be enjoying fun activities in the morning, while K-2 will be having theirs in the afternoon. Please make sure that your student wears sneakers, has water, sunblock, and a towel (for water balloon toss and other fun day events). Mrs. Smith has planned many stations for your child to enjoy outside on the last full day of school!

Our Annual Wax Museum was a huge success! Shout out to all of the 3rd Graders who designed, researched, dressed up, and went all out to make this event one you don't want to miss. It was great to see them share their great work with other GWDES students, staff, and families.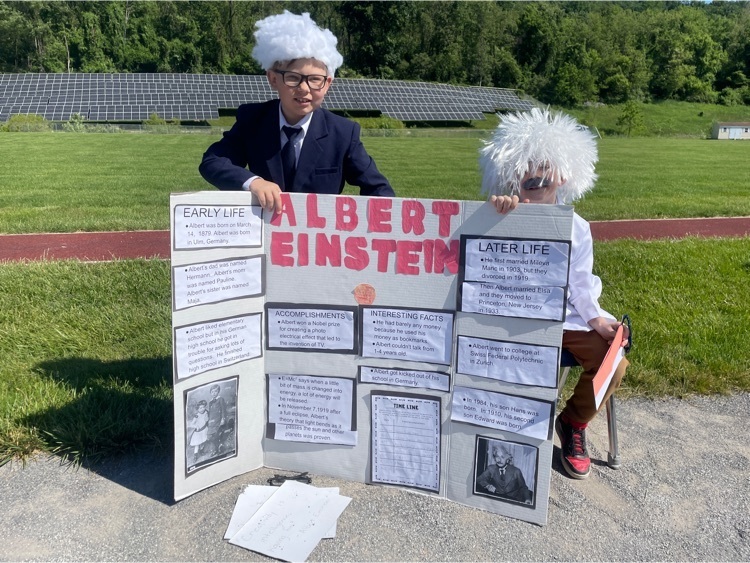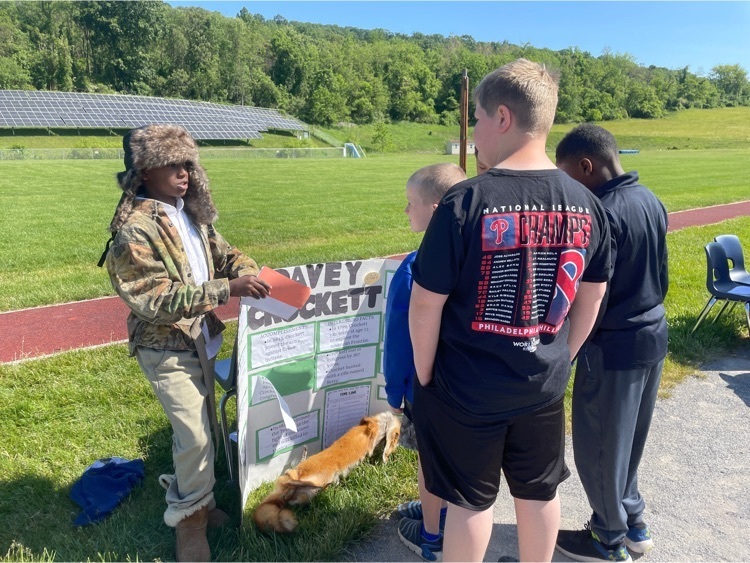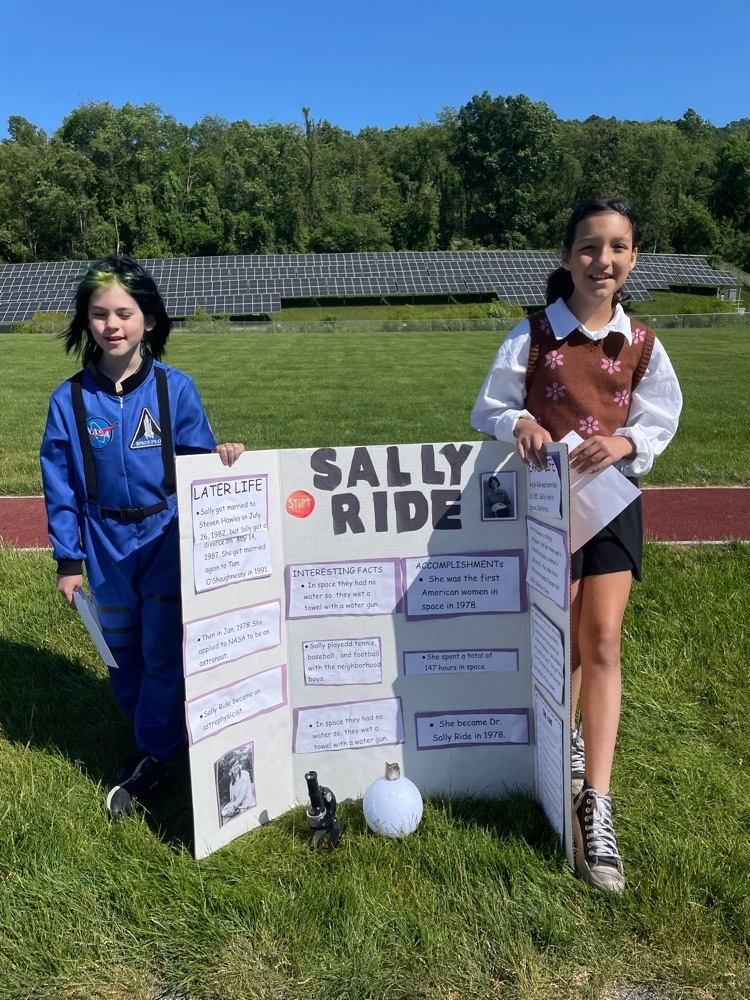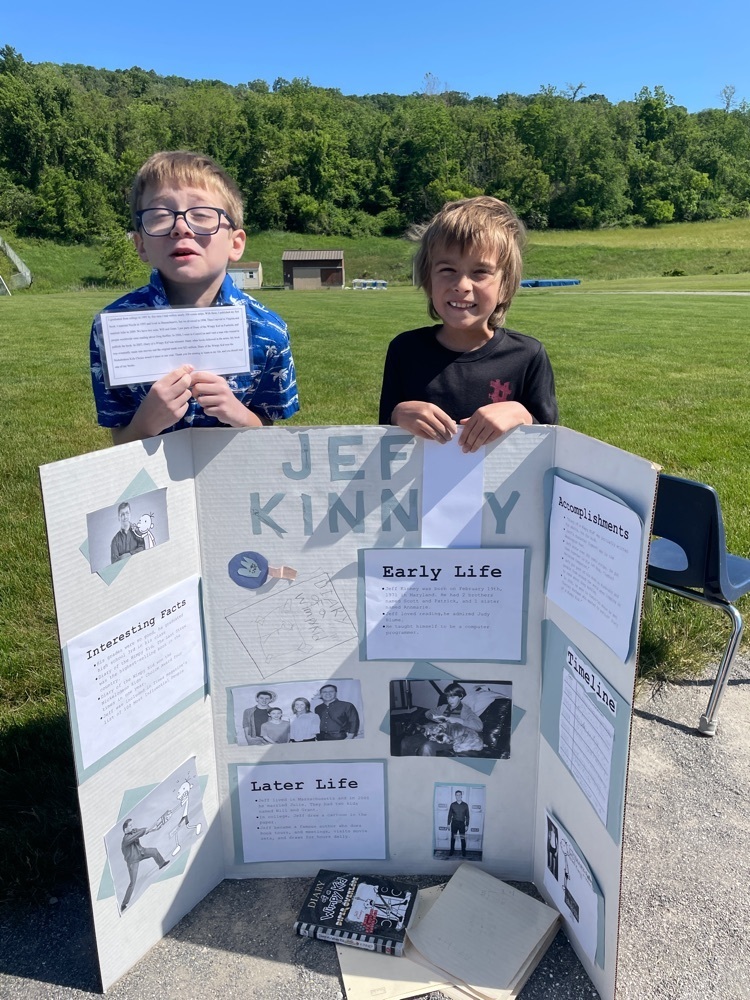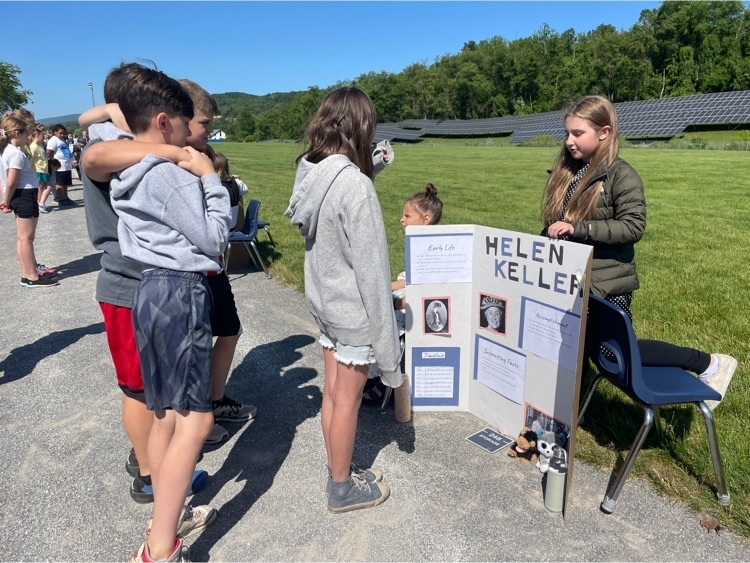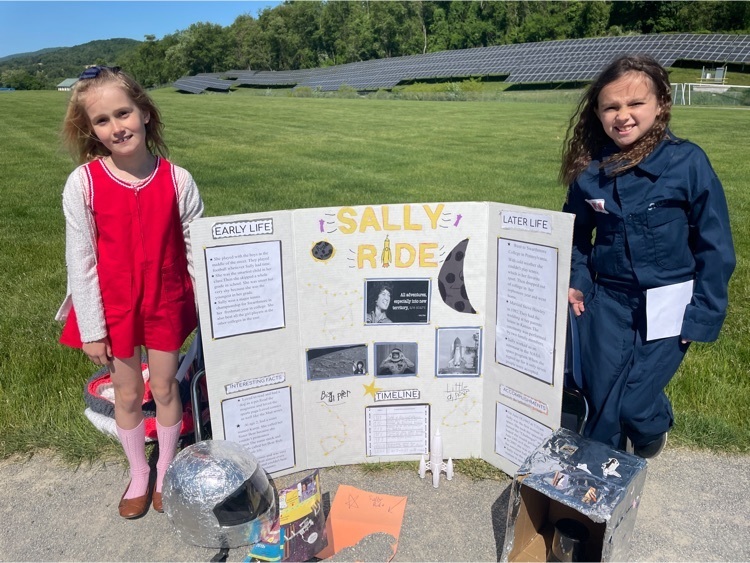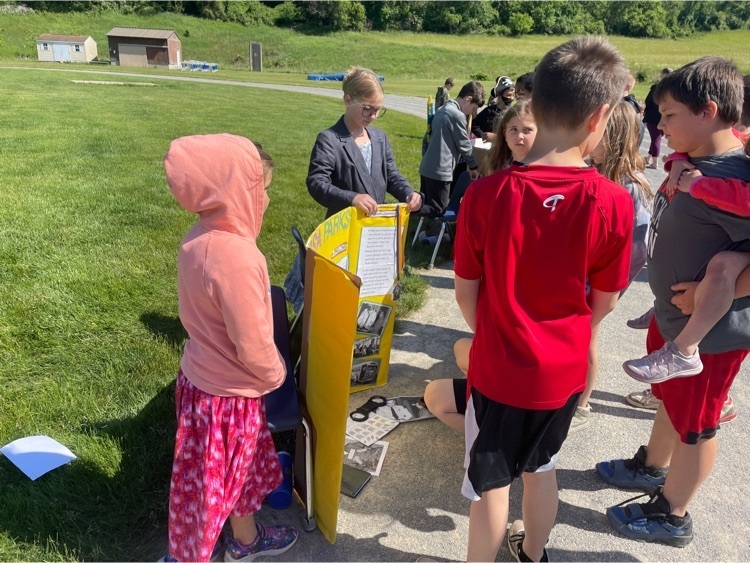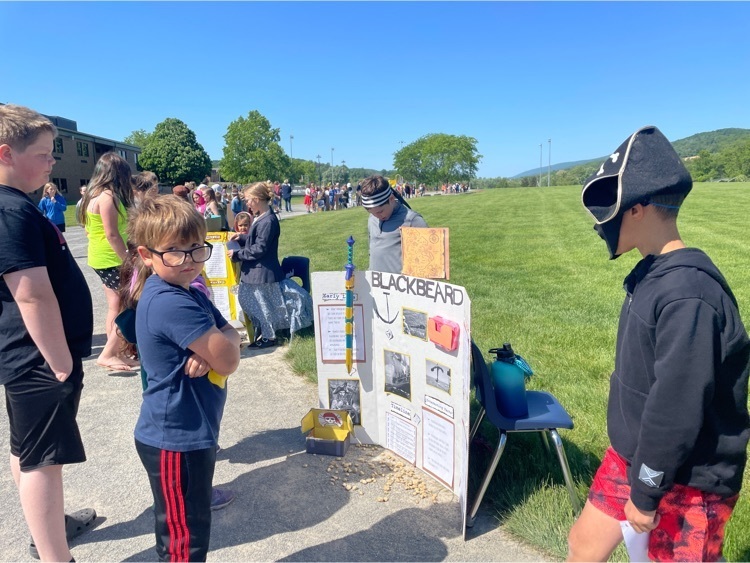 Our Kindergarten through 3rd Graders have been working really hard to bring you a Spring Fling program that will have you dancing in your seat and smiling ear to ear. We can't wait to share with you tomorrow!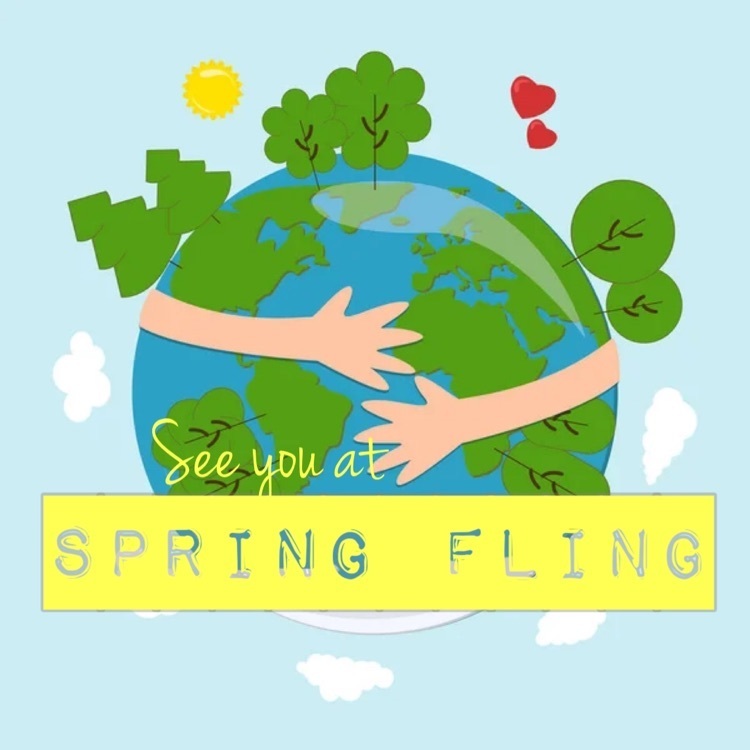 Elementary (K-5) yearbooks will be sent home on Friday, May 26th. Sixth grade yearbooks will be sent home on Tuesday, May 30th. If you forgot to order, there are limited quantities for sale in the office. Cost is $13. Cash or checks made payable to Greenwood Elementary.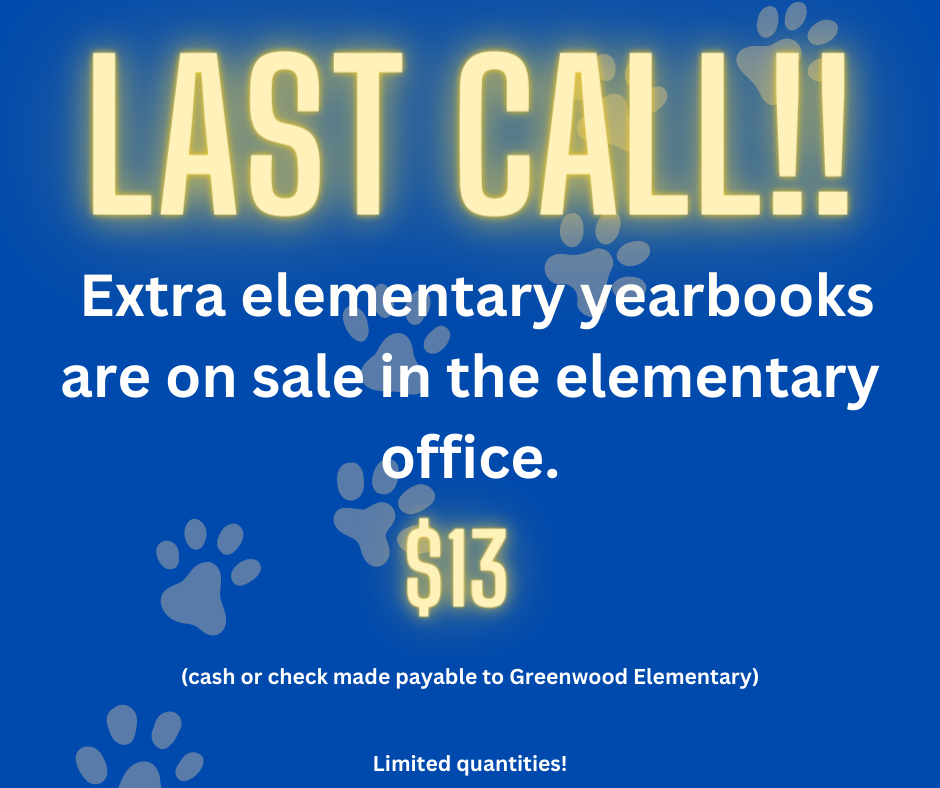 Our 5th Grade Students are having a great time learning about the Civil War and preparing for their trip to Gettysburg. Today special guests are sharing their passions and historical knowledge through music, dancing, a fashion show, and a reenactment.

Greenwood Track and Field had a big day at the District 3 Class 2A Track and Field Championships this past weekend at Shippensburg University. In addition to an overall 2nd place finish for the boys and an overall 6th place finish for the girls. Greenwood athletes netted three gold medals plus an additional state qualifier. For more information, click here!
https://www.greenwoodsd.org/article/1125501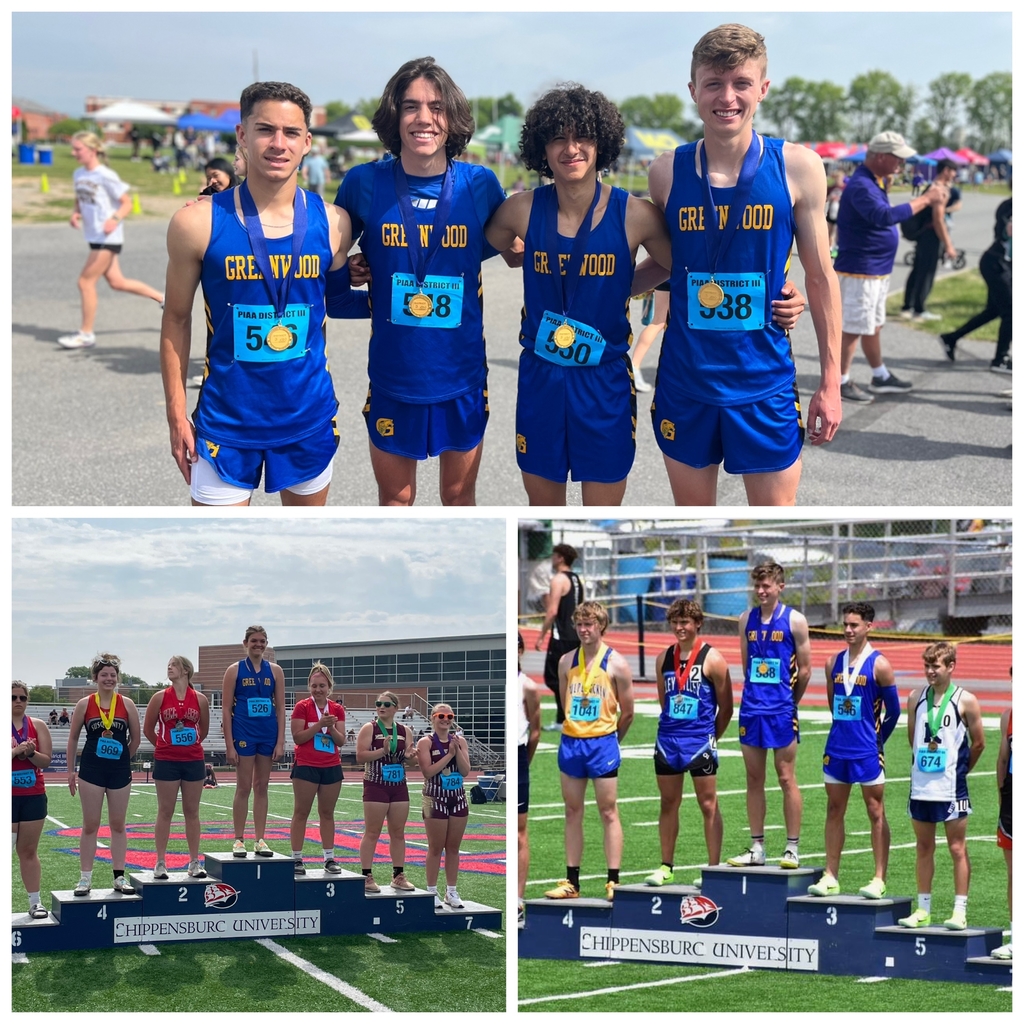 Greenwood Baseball has qualified for the District 3 Class A Baseball Tournament as the number 4 seed. They will face Alliance Christian at Greenwood Middle/High School at 12:00pm on Friday, May 19th. Tickets will not be sold for this game (admission will not be charged).

Friday we were fortunate to host over 20 local community members to share their profession during our 2023 Career Fair. Some of our friends from GHS even joined in the fun. Students in 4th though 6th grade met the professionals, asked questions, tried out some of the tools of the trades, and reflected in careers of interest to them. Thanks to Miss Roth & Mrs. Heiter for organizing this event. It was a great experience for all involved!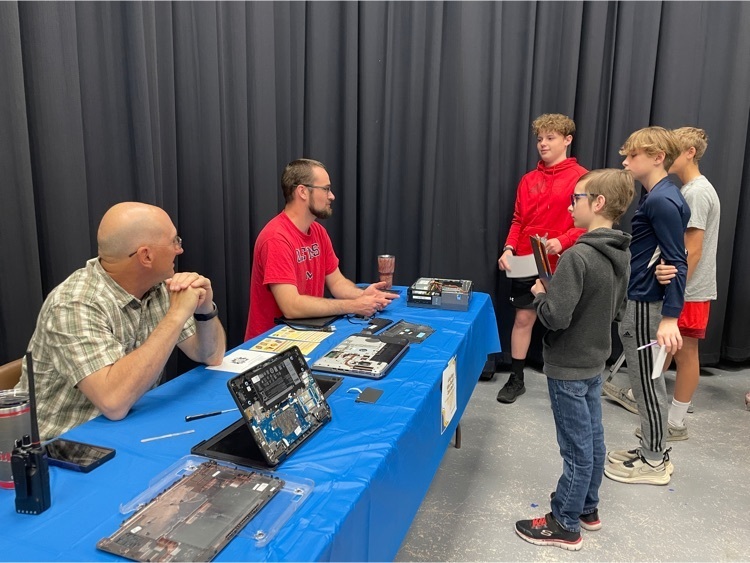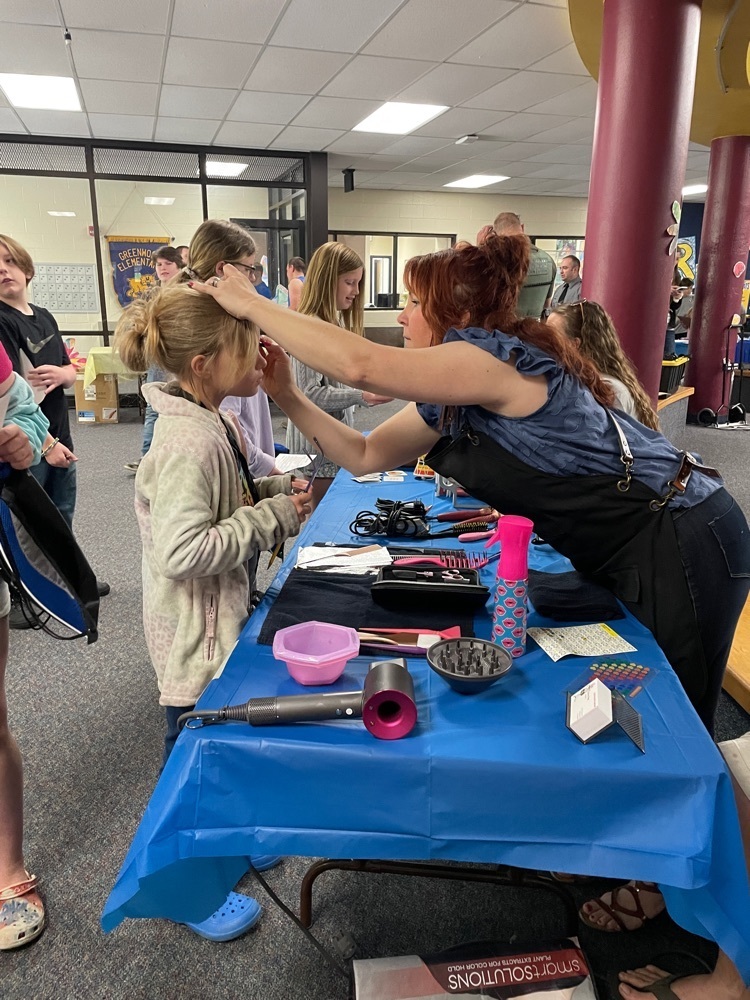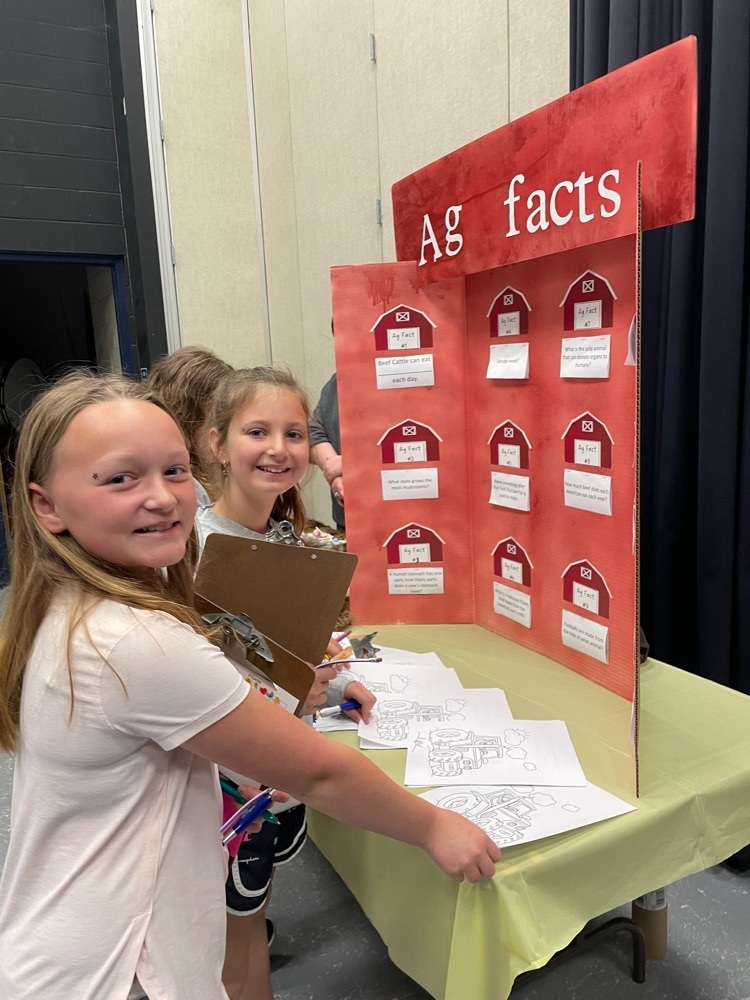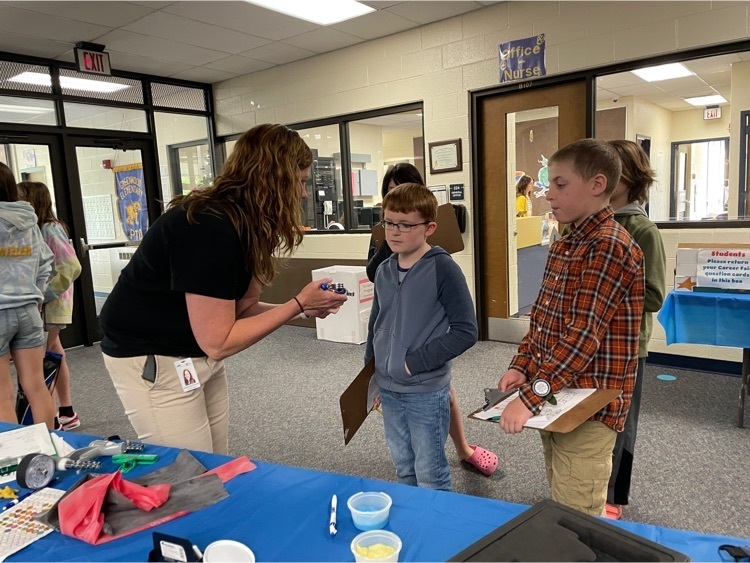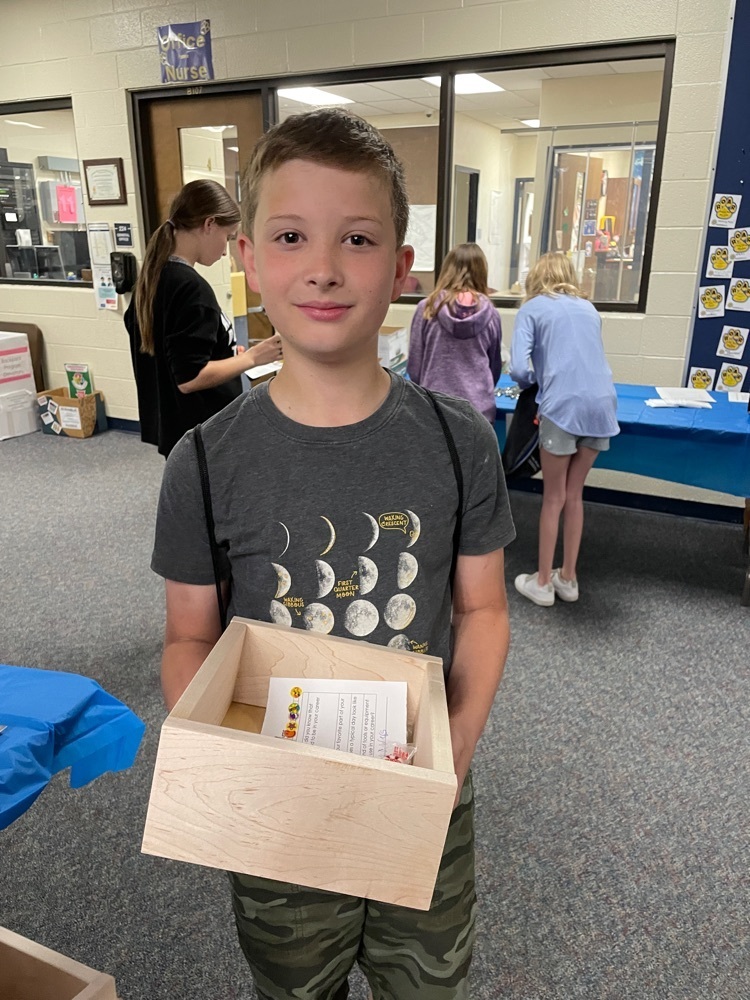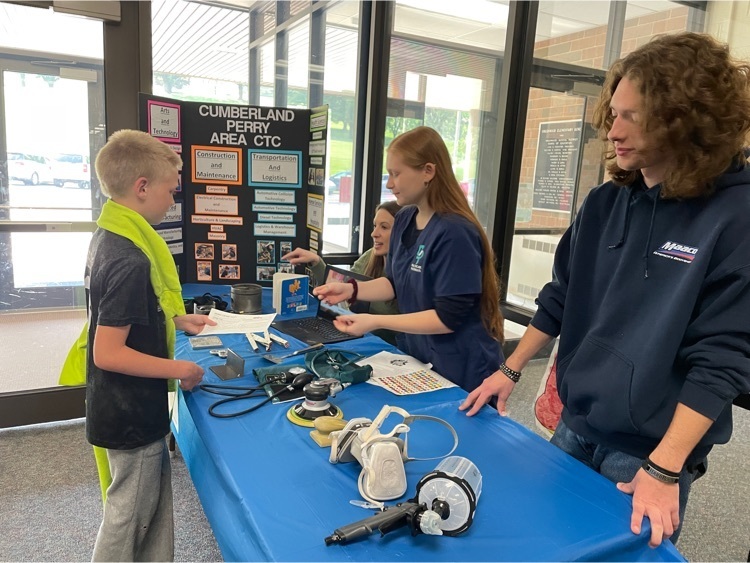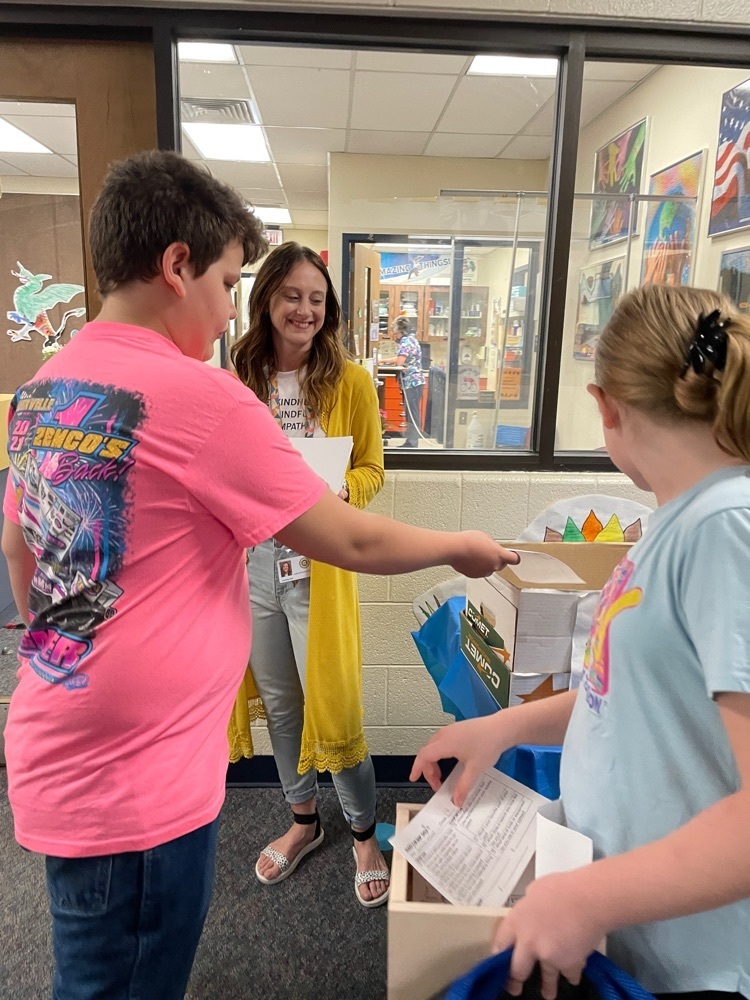 Shout out to Mrs. Davis and 5th grade friends for teaching me some beats on the drums today! We learned the parts and percussion instruments to a traditional African rhythm and by the end played the beat to "We Will Rock You".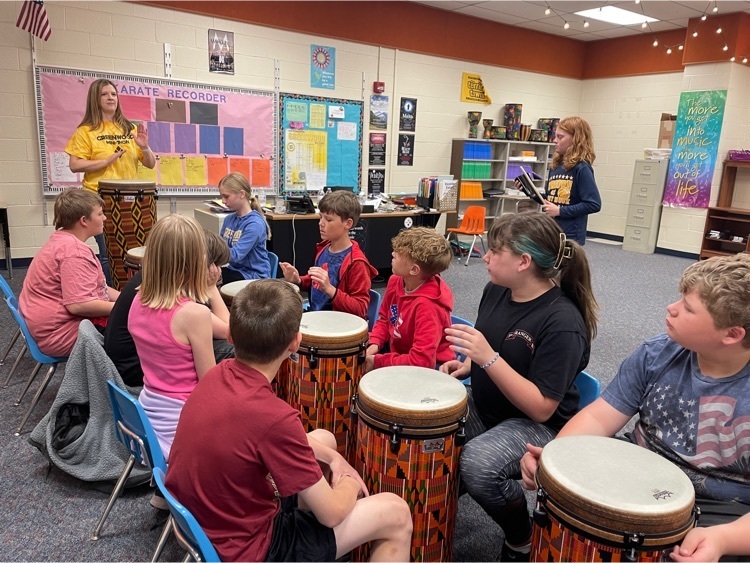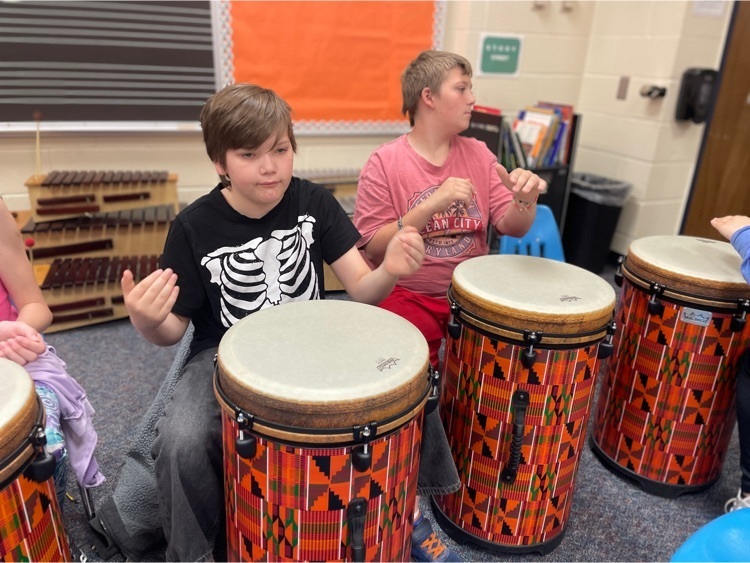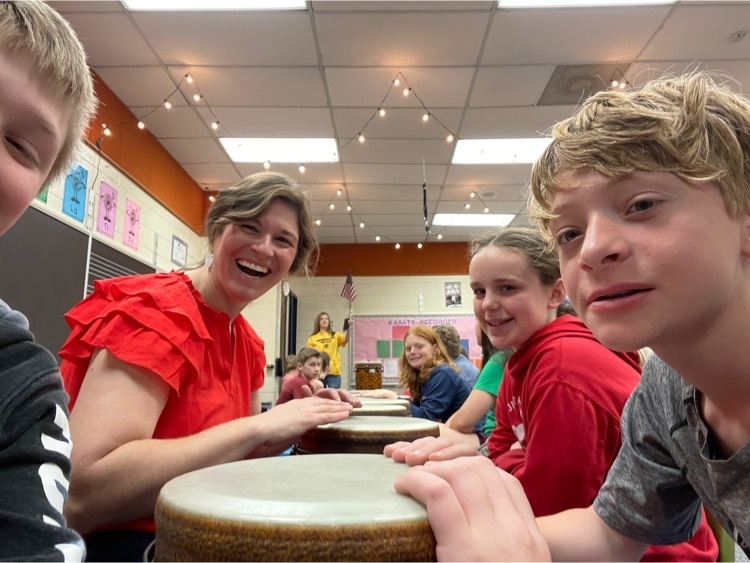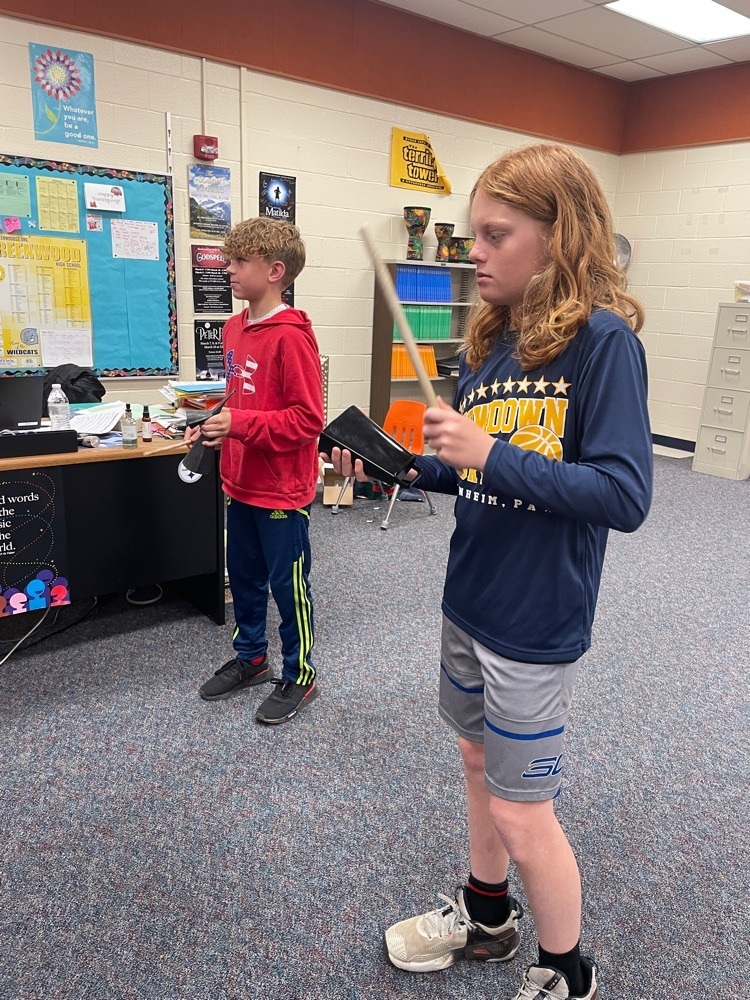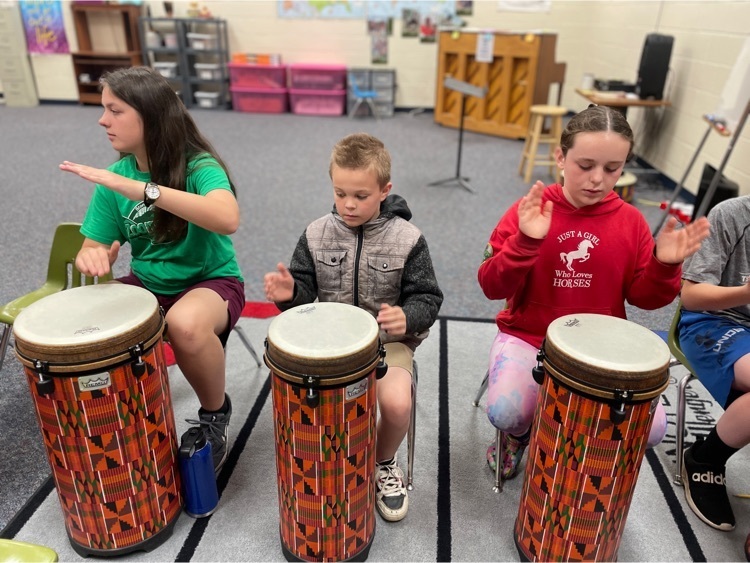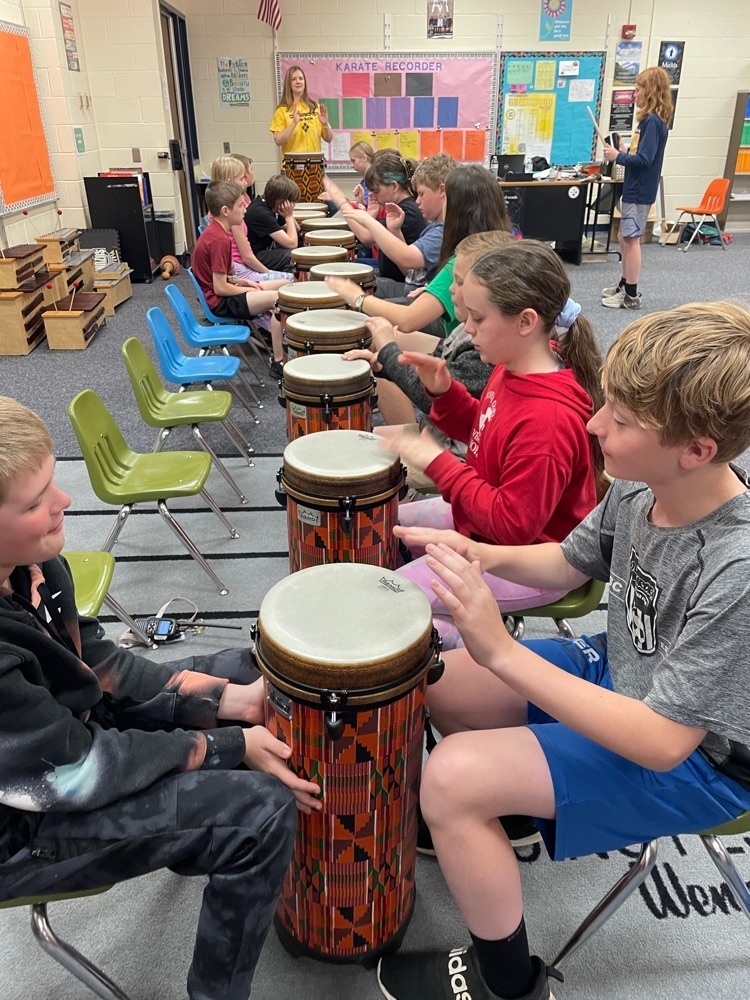 Yesterday, FFA members competed at the Perry County Envirothon. This competition involves Wildlife, Aquatics, Forestry, Soils, and an understanding of current issues facing PA natural resources. The Snow Weasels, comprised of Bryce Danko, Nathan Lesh, Hunter Flickinger, Trey Hess, and Gavin Fegley took first place, advancing to states. Gavin also won the t-shirt design competition. Two other Greenwood teams placed in categories as well.