Miss Pauling's and Mrs. Seibert's friends created bird feeders today. First, the classes studied the differing habits of animals in winter: adapting, hibernating, and migrating. This project integrated math with the use of patterns. Then, the kiddos had to string their food in a repeating pattern on their pipe cleaner.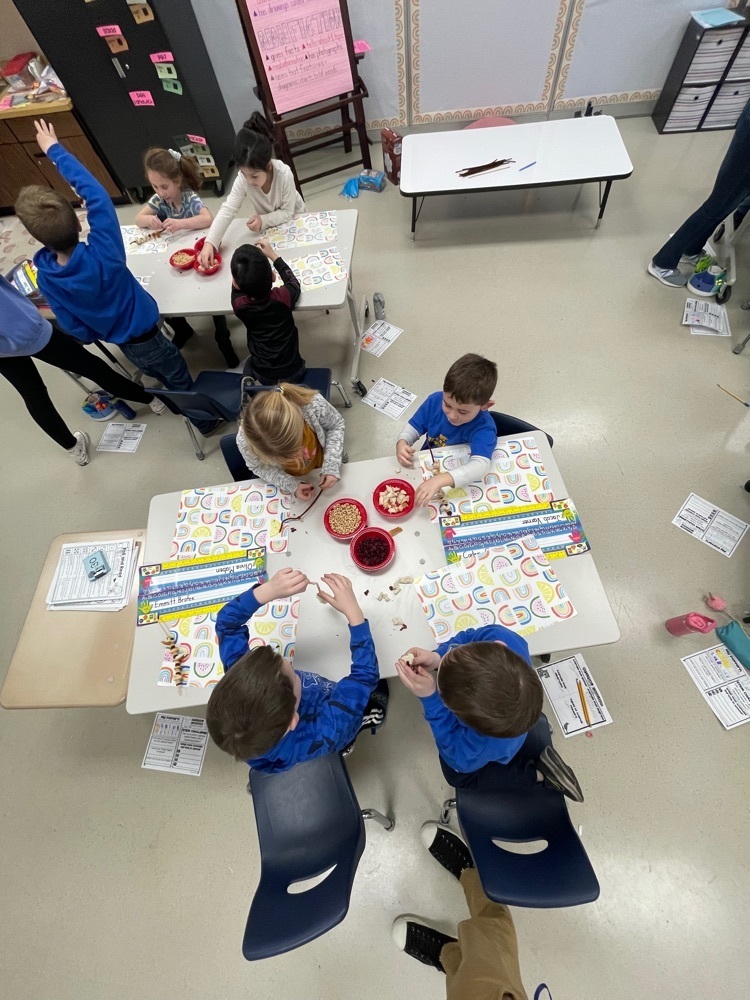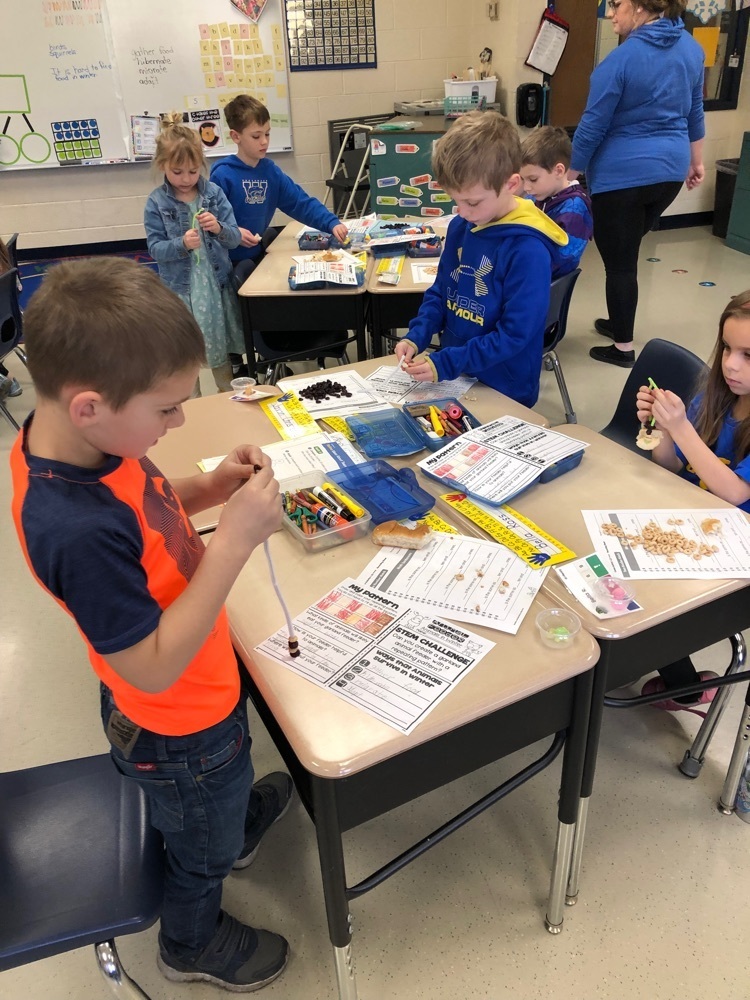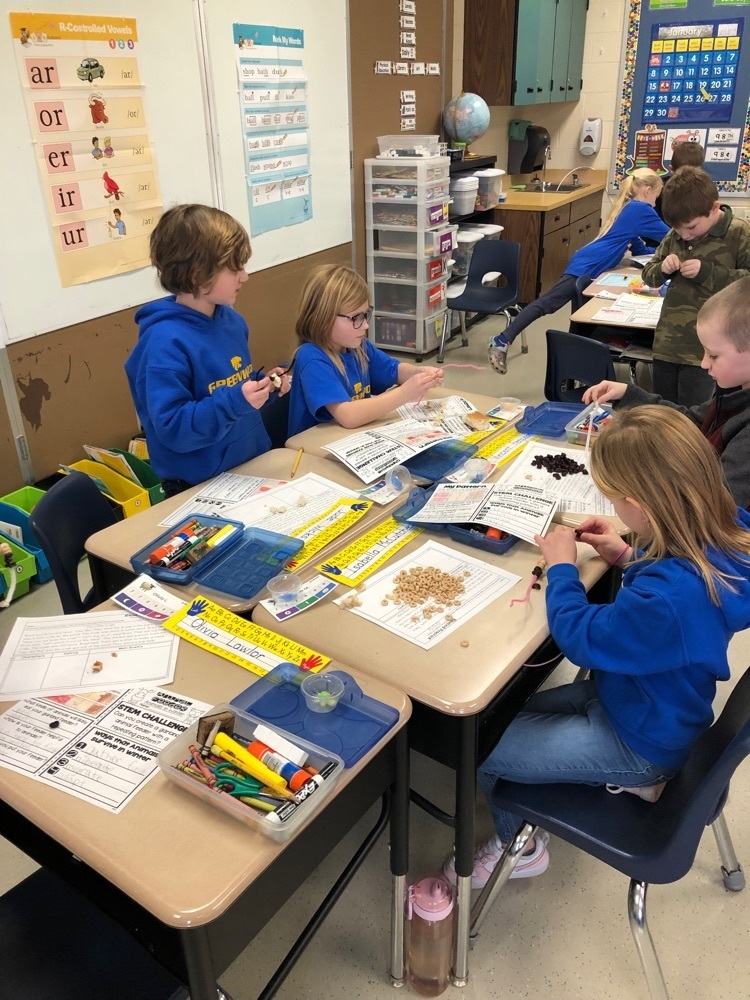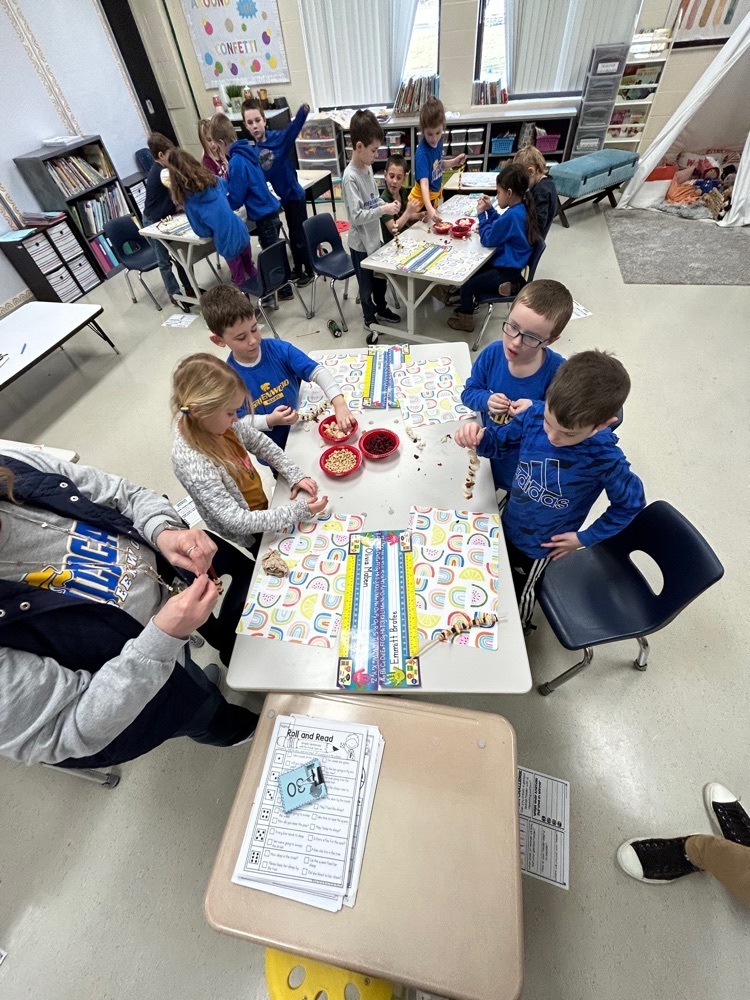 Ms. Johnson's kinderkids will miss Mr. Kuhns! 💙💛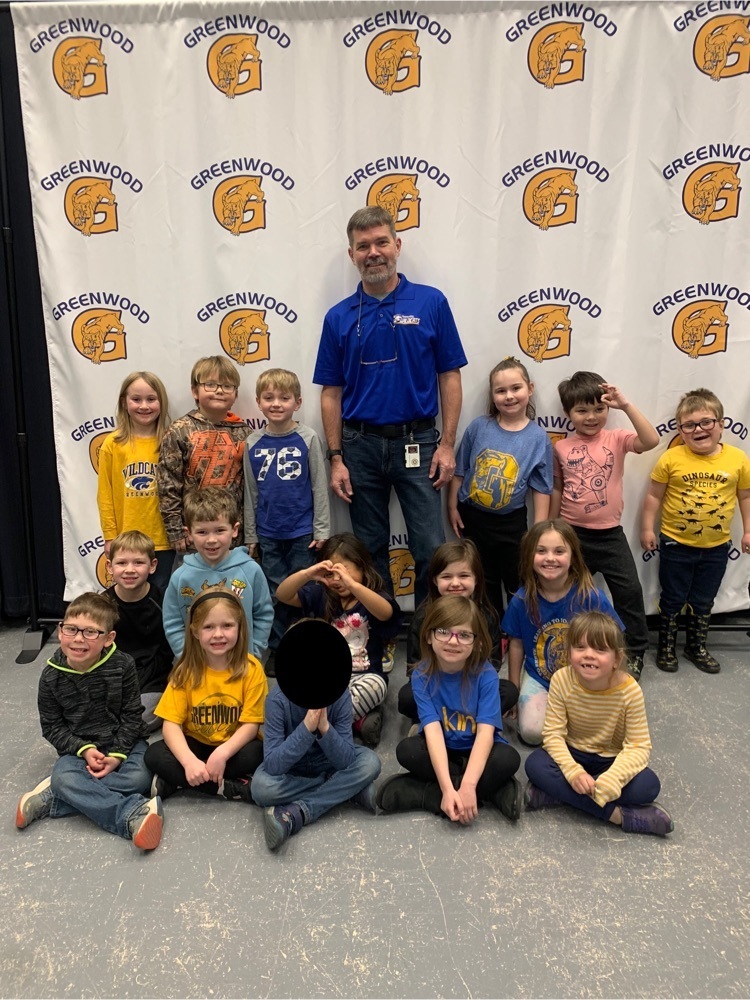 Ms. Johnson's kinderkids used their creativity to make colorful indoor snowmen!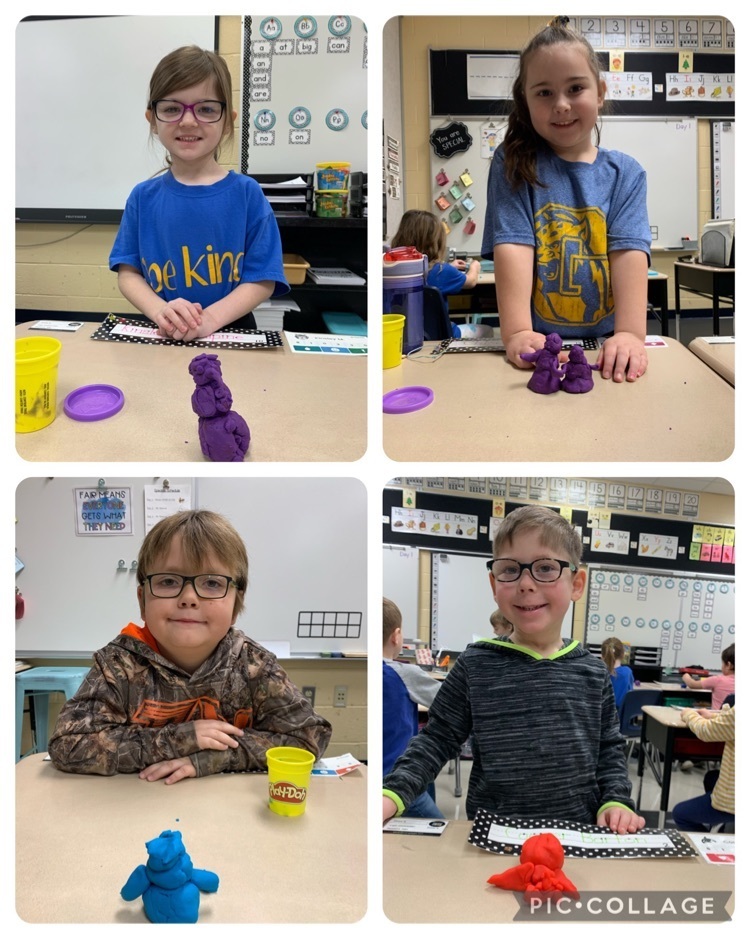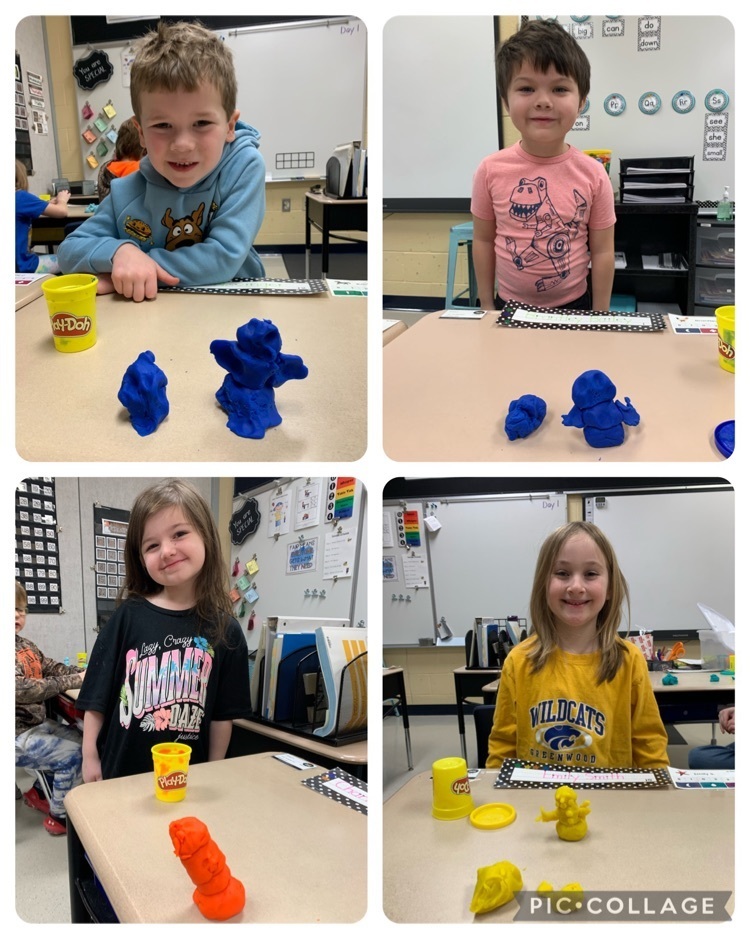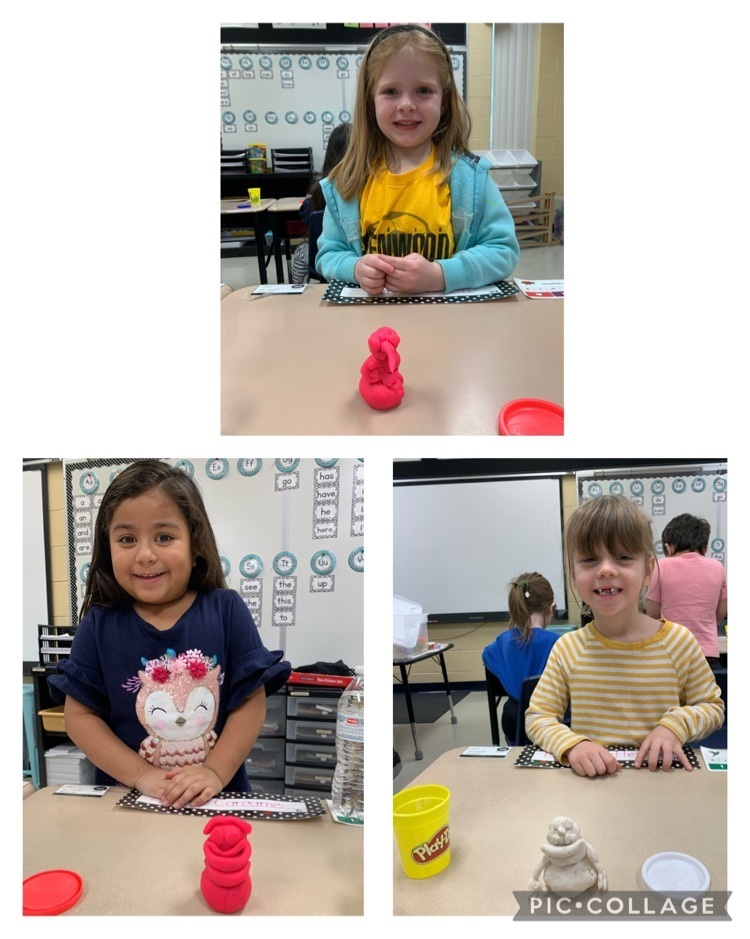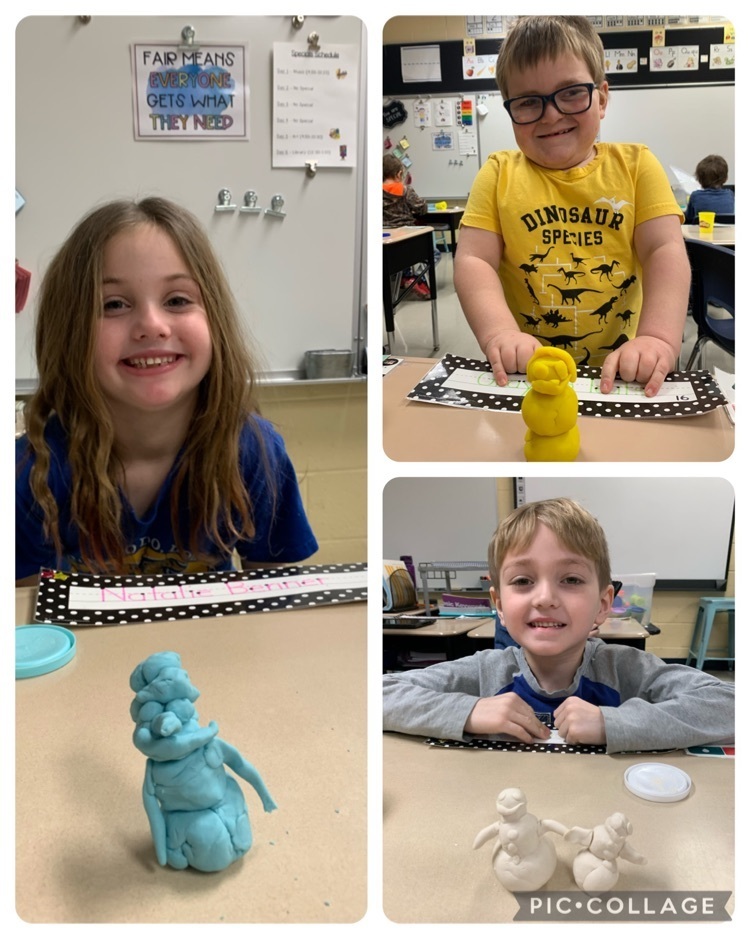 Tonight's STEM activity for Wildcat Adventure was making our own cars! The kiddos were hired by a racing team to develop the sturdiest and fastest car. They built their cars around a Sphero Spark Robot that connected to an IPad. They had to drive their creation through three differing tracks.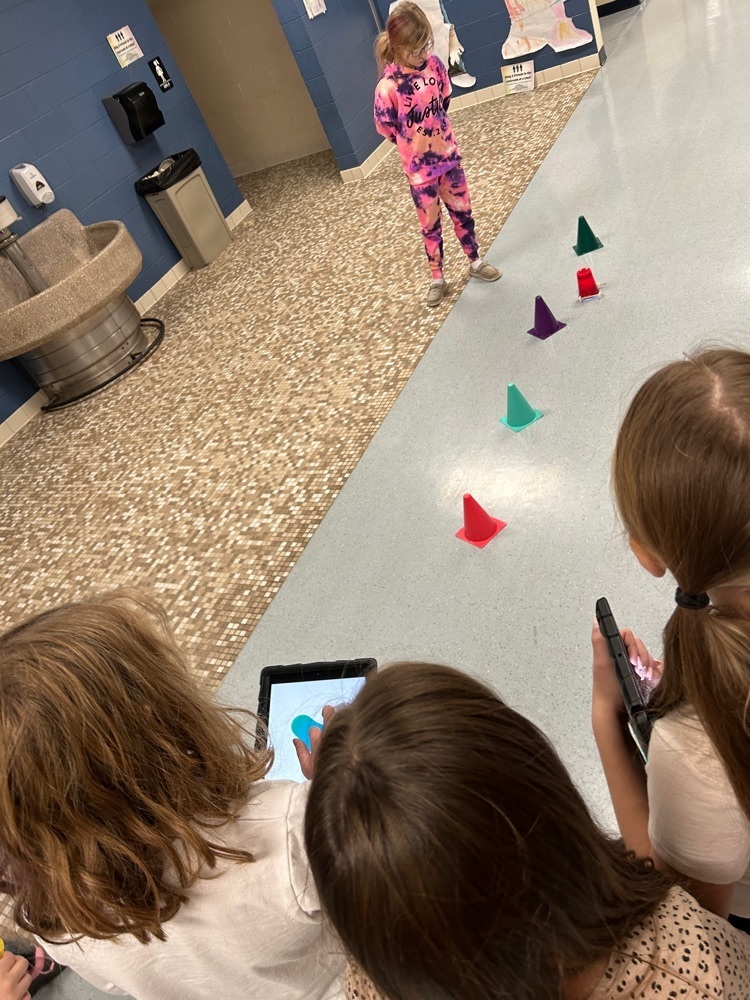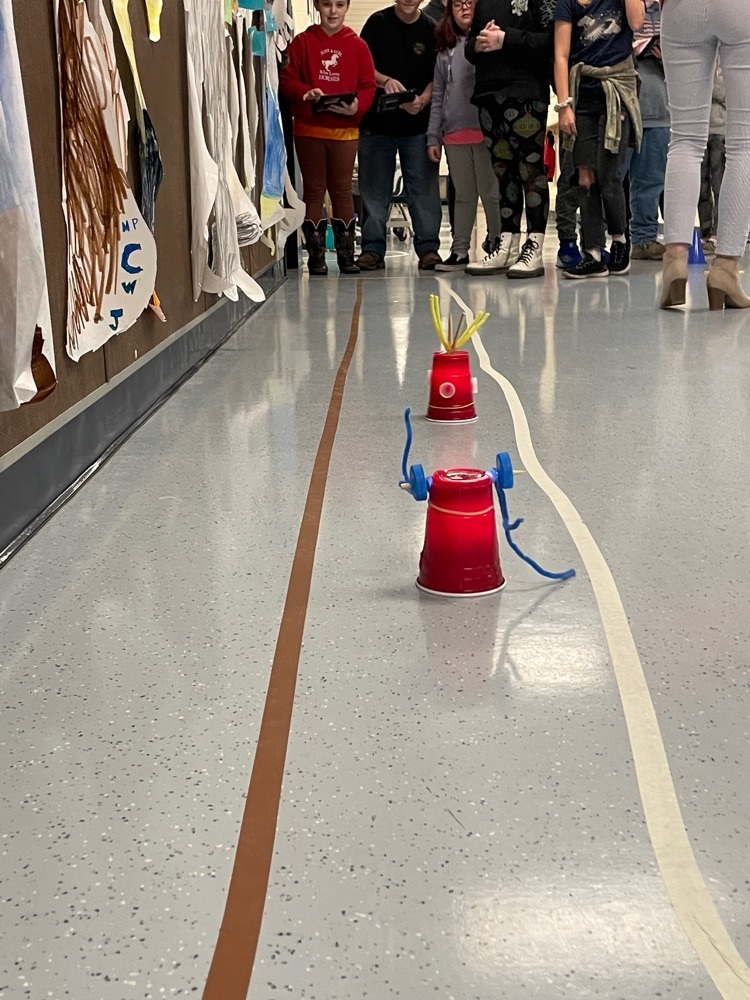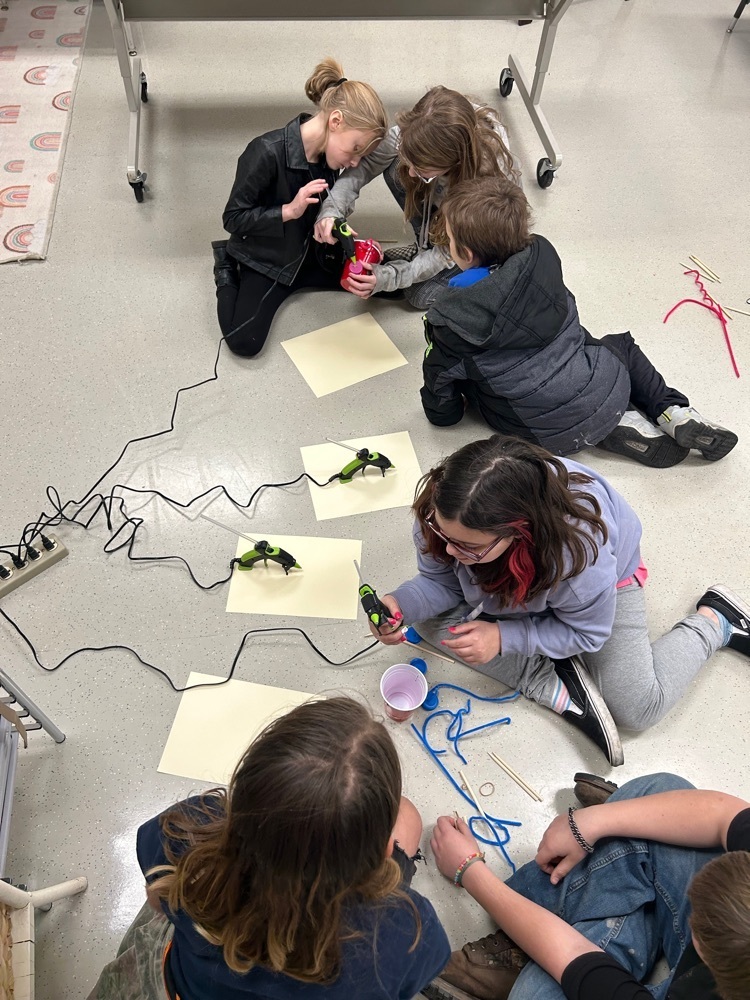 2nd Grade Wildcat Adventure kiddos read Tacky the Winter Games and creates bobsleds and igloos!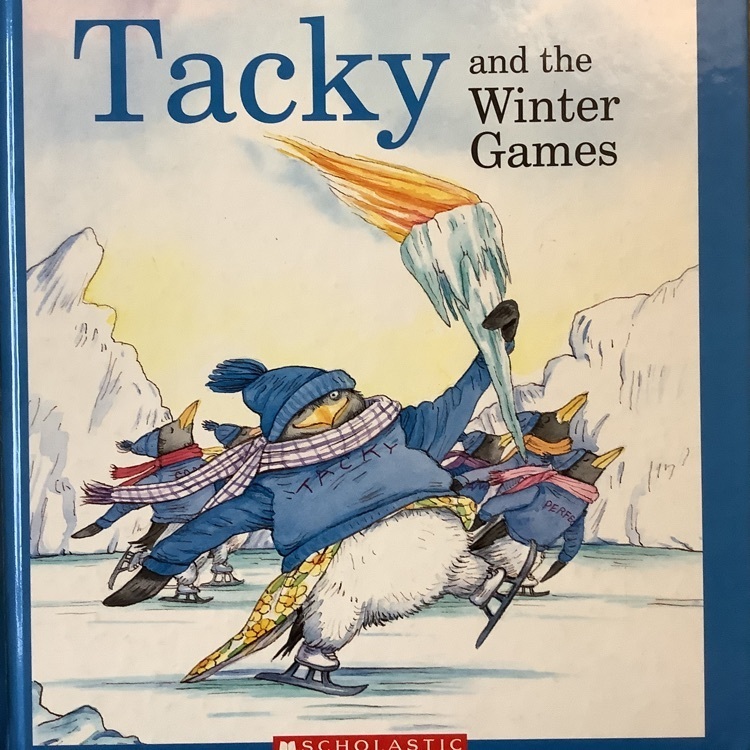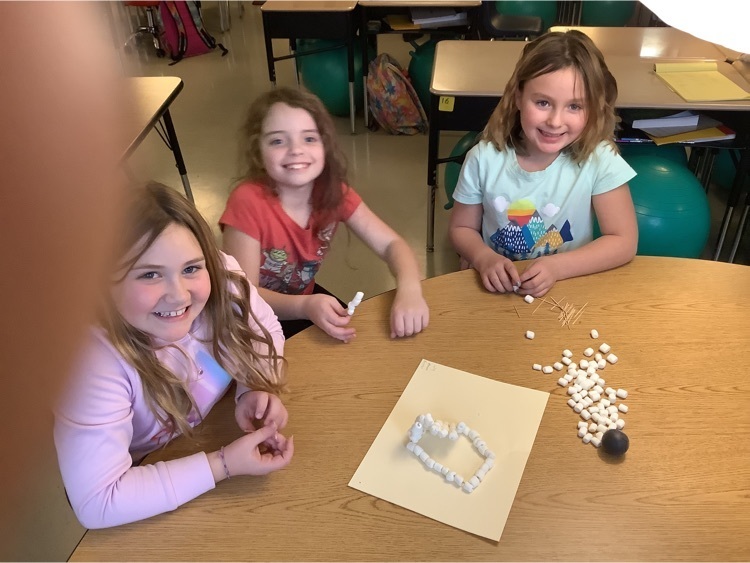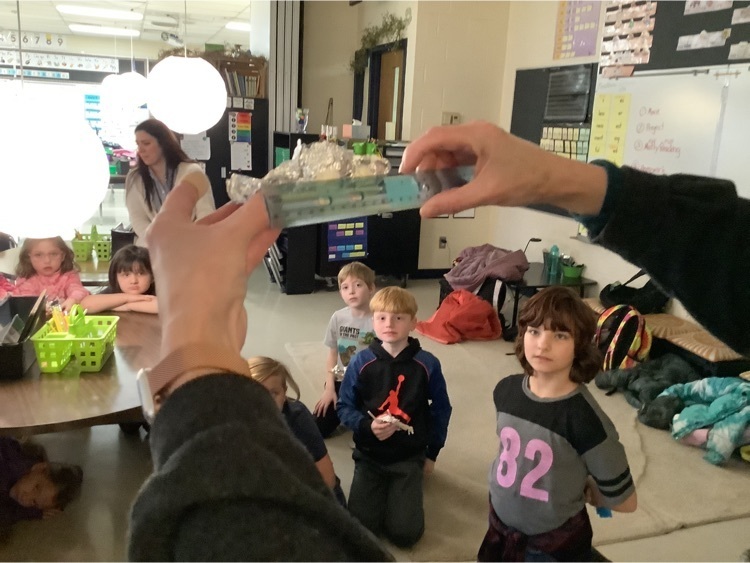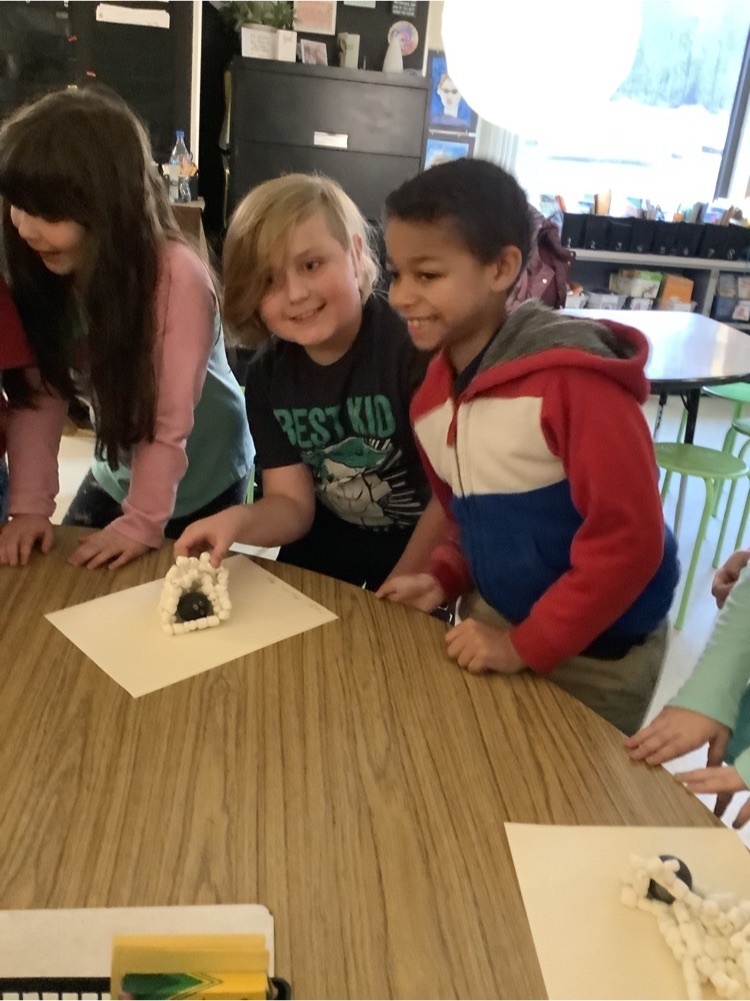 Customized MS/HS yearbooks are only available through this Friday, January 27. Reserve your copy at greenwoodsd.org/yearbook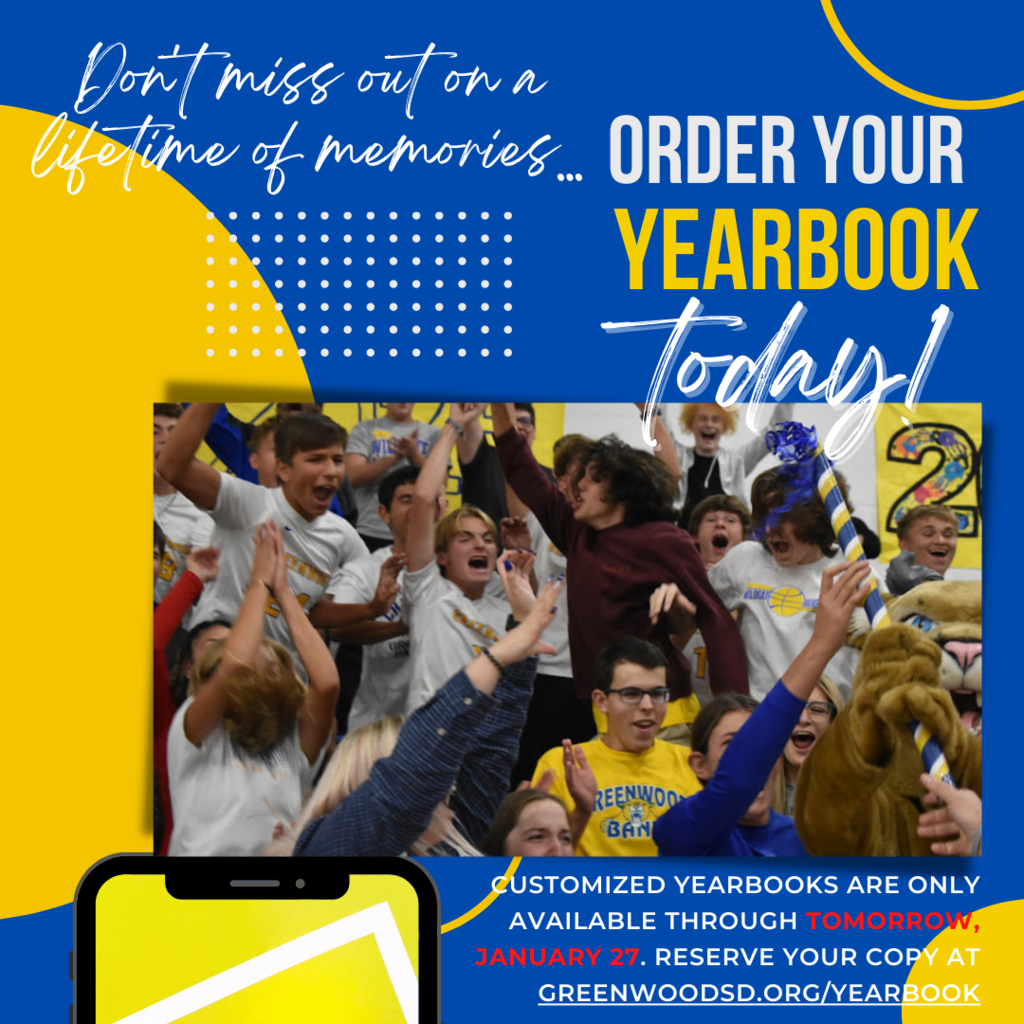 Rotary Club of Perry County Student of the Month: Ella Seiber! Congratulations to Ella Seiber, who has been named the Rotary Club of Perry County's Student of the Month for January 2023. Photo: Rotarian Ed Barben with Ella Sieber.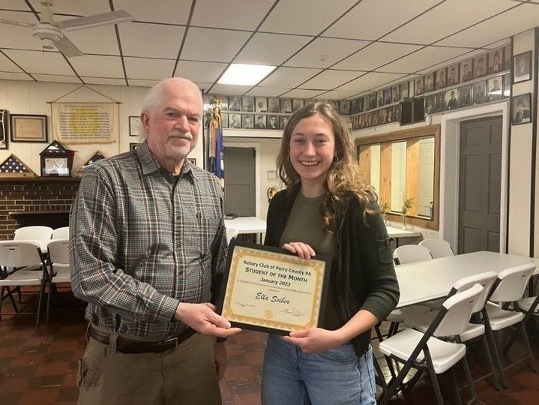 Tomorrow wear your blue and gold in honor of Mr.Kuhns' last day!

The Perry County Band Festival was hosted at Newport High School on Friday-Saturday, January 20-21, culminating in a concert Saturday afternoon at 2:00 p.m. The festival featured some of the best middle school and high school instrumentalists from Newport, Greenwood, Susquenita, and West Perry.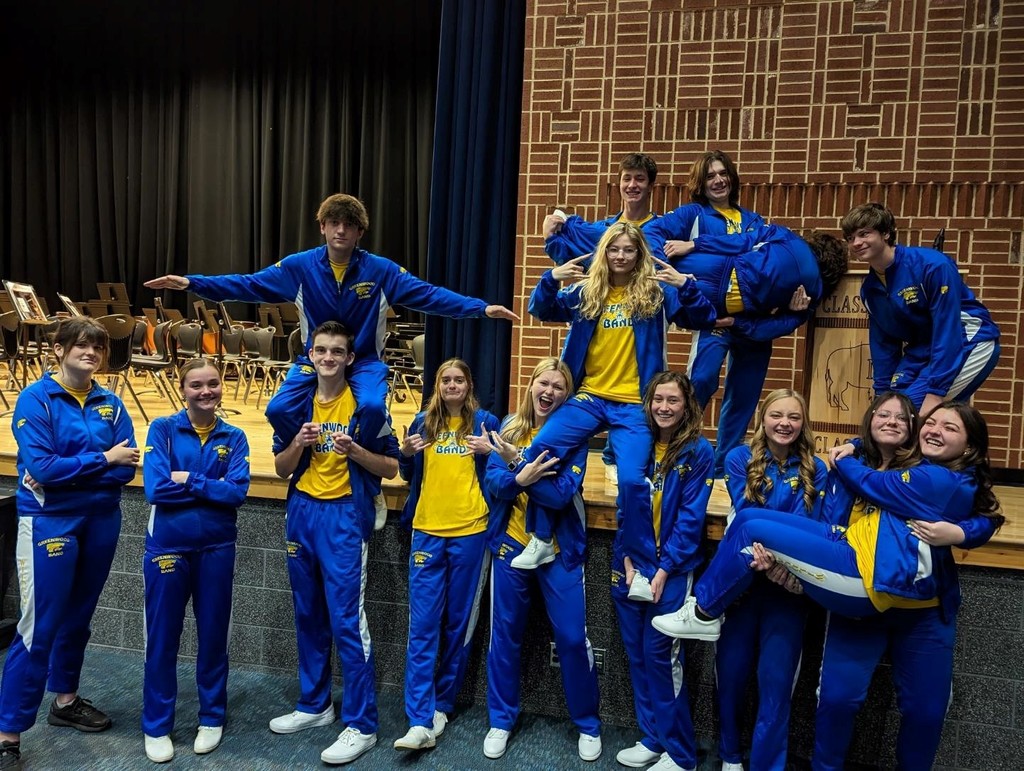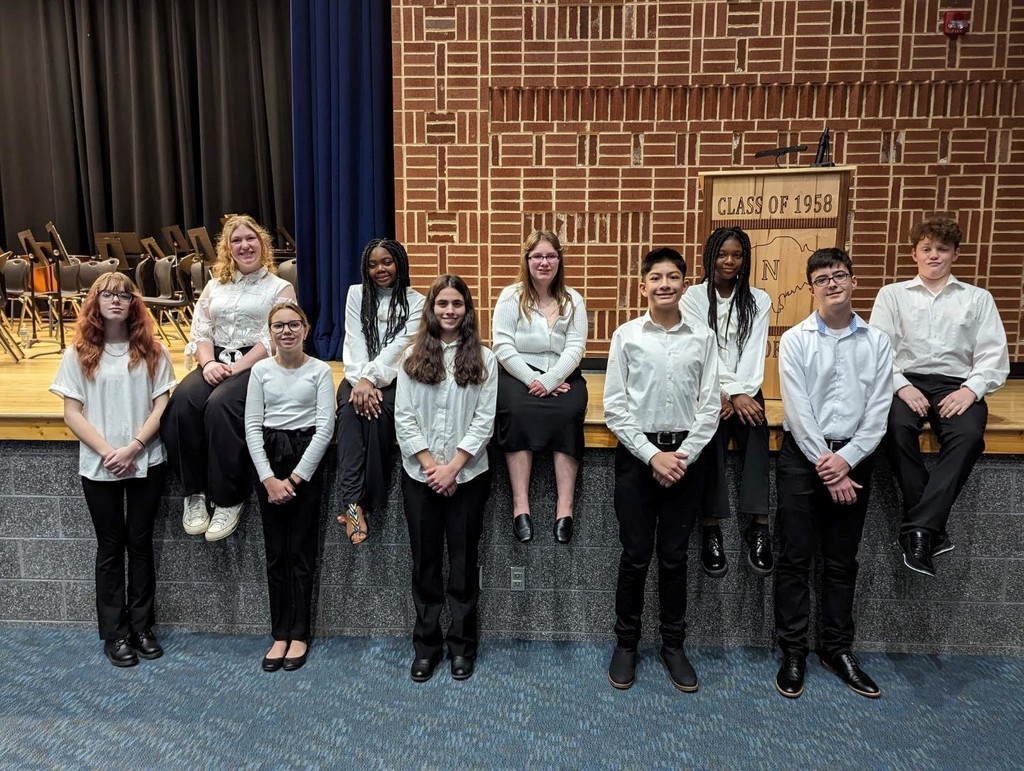 Mrs. Gantt's kinder challenge - build a bridge so a matchbox car can cross the river. Water must be able to flow under the bridge.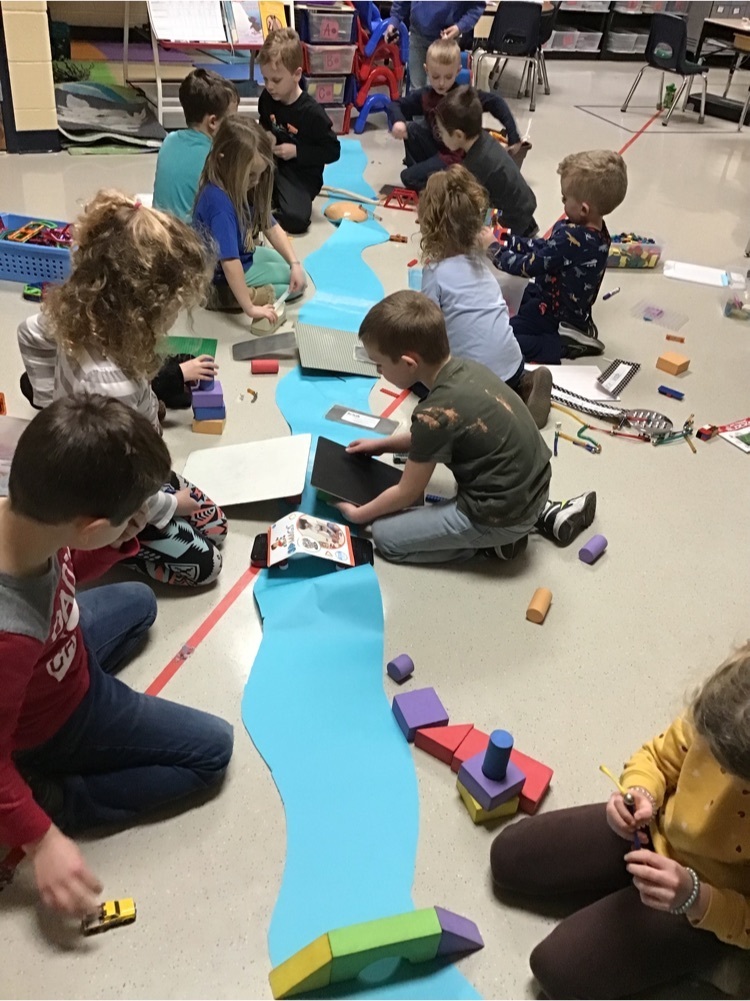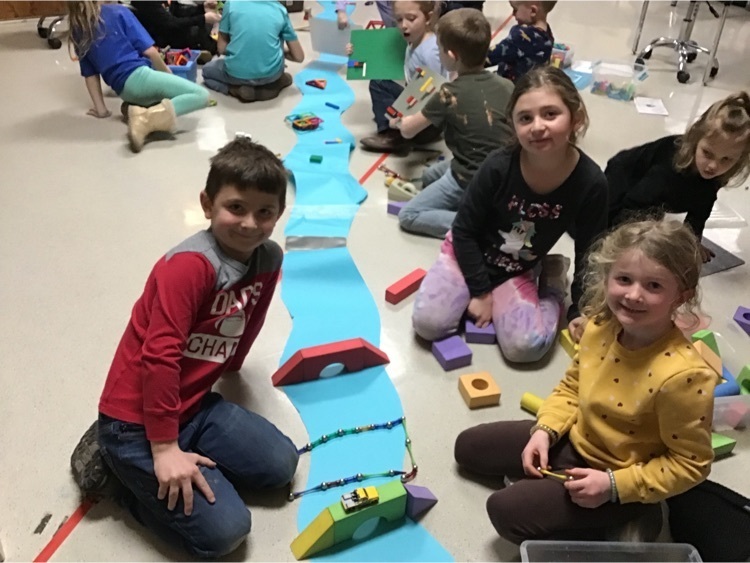 Today at Wildcat Adventure the kiddos had to complete a STEM project based around a sewer drain. Their goal was to work with their groups to build a device to retrieve the "vacation" items from the drain. The catch was, they only had pipe cleaners, q-tips, popsicle sticks, a ruler, and tape!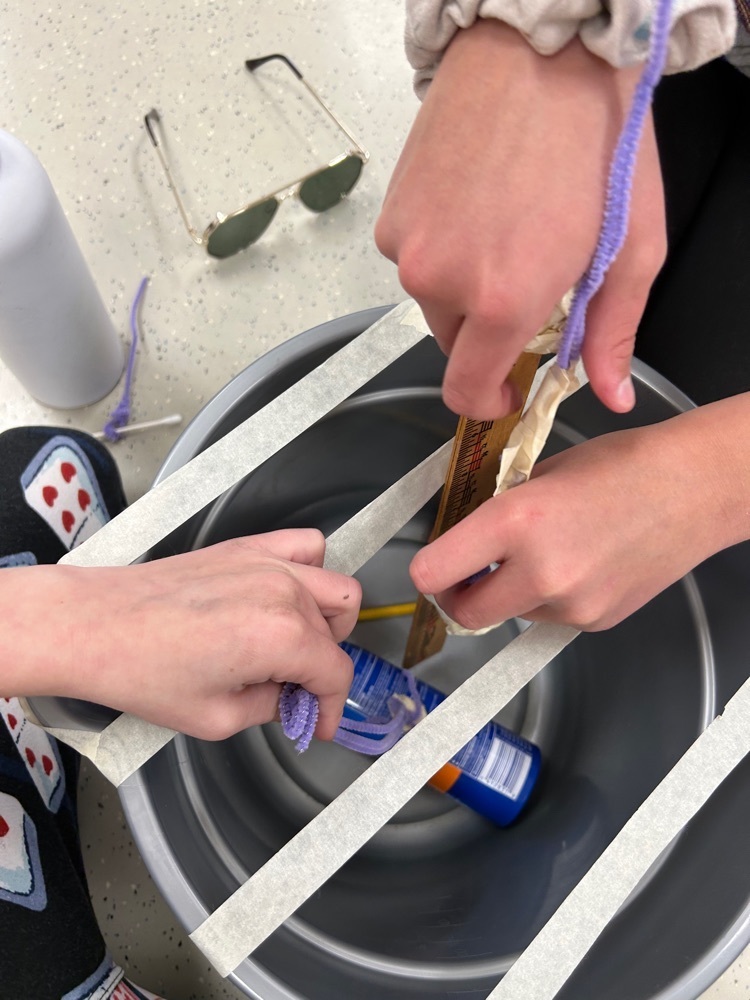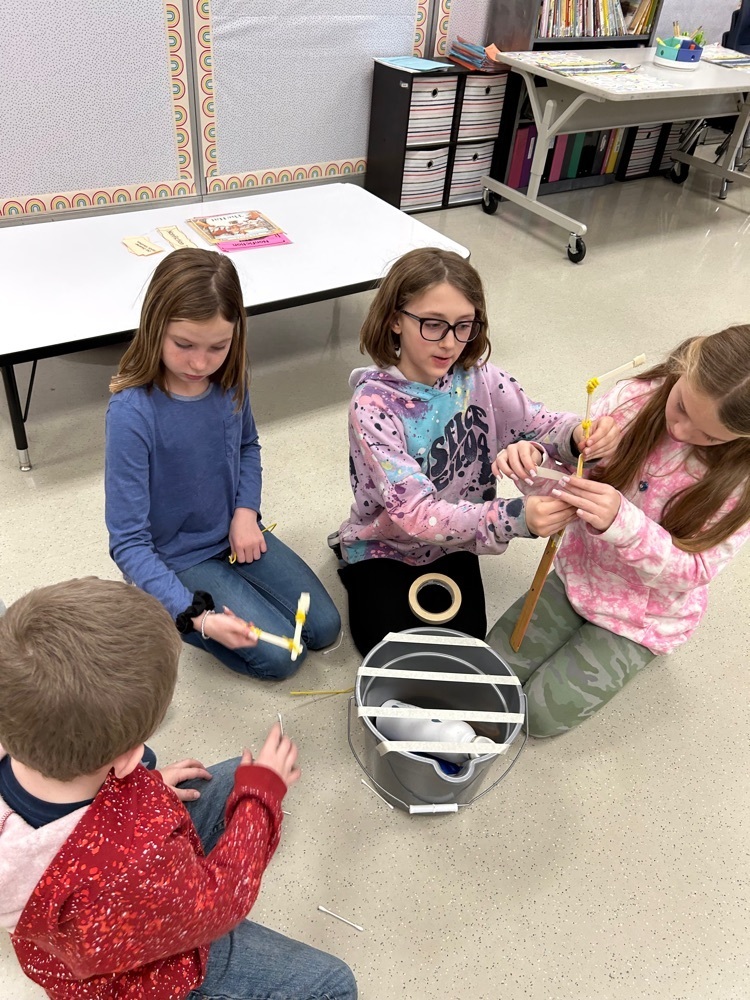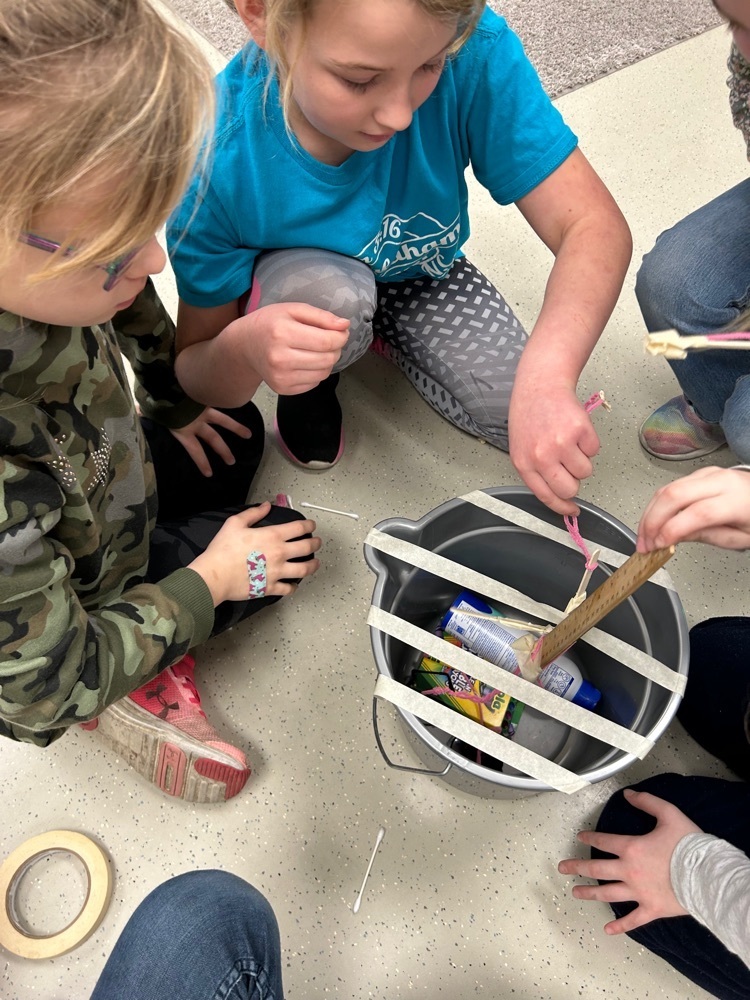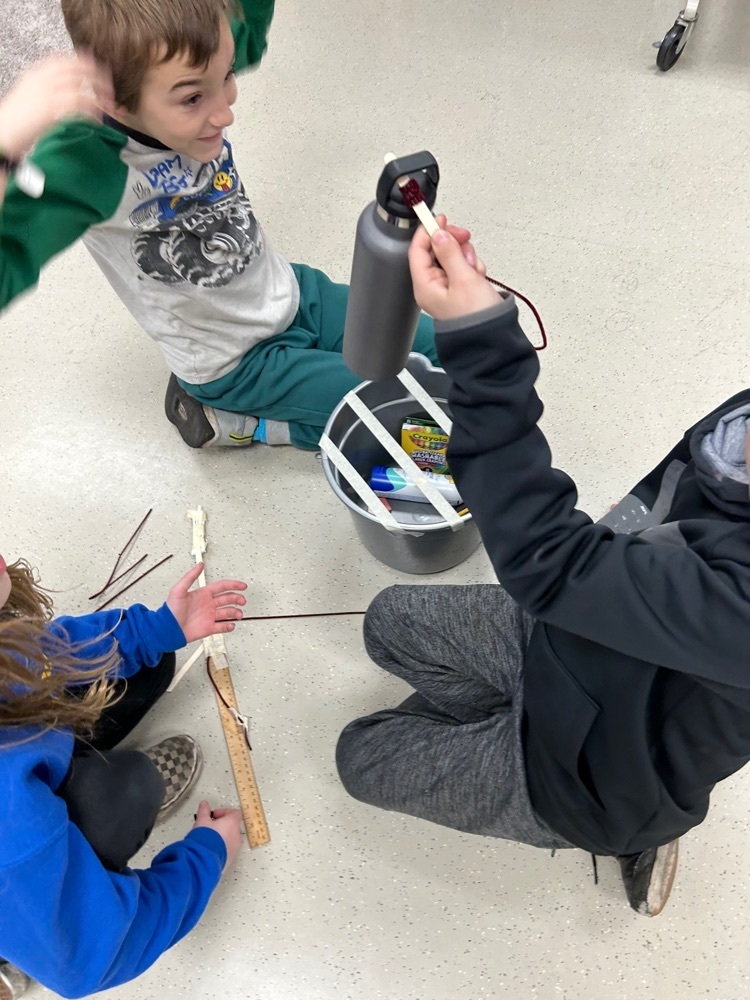 5th grade artists are almost finished with their Bob Ross paintings (: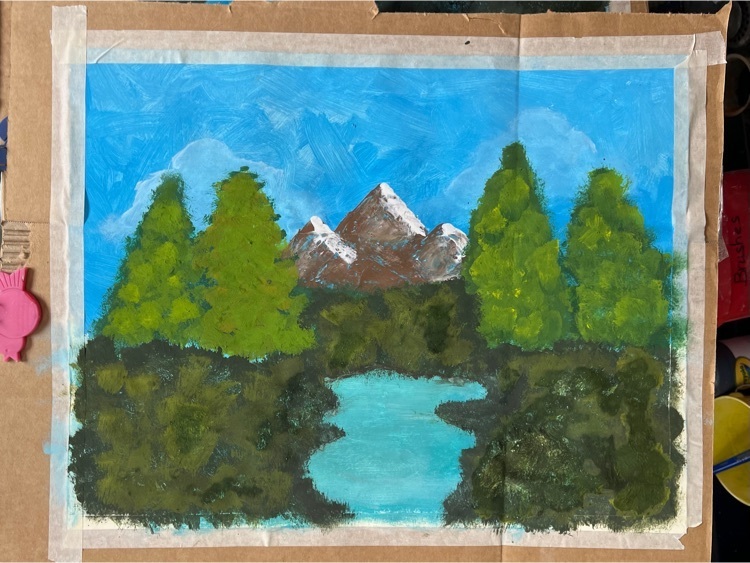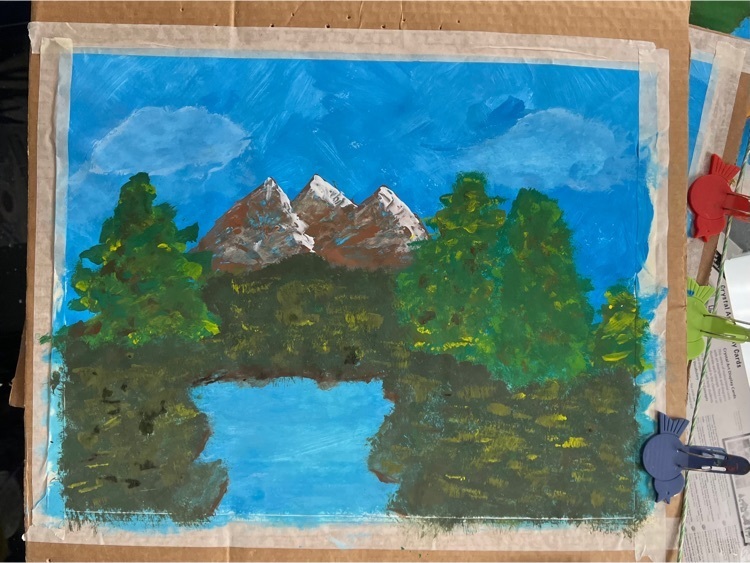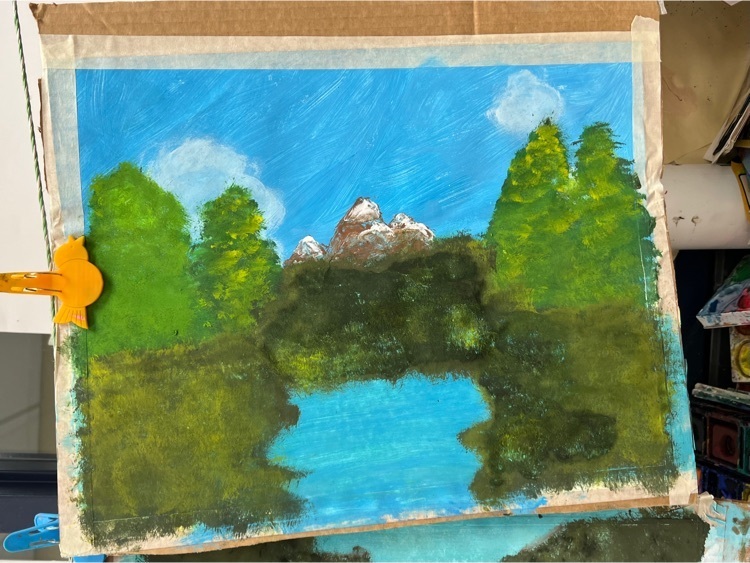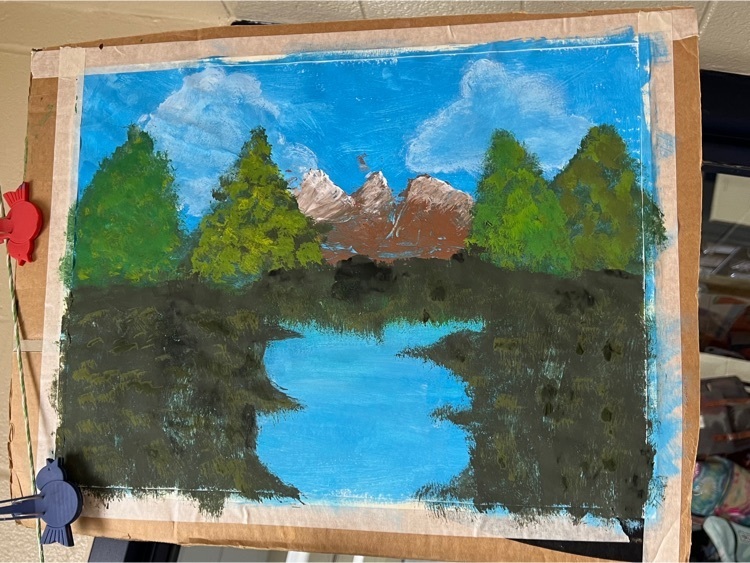 Good Evening Wildcat Families, Based on the Winter Weather Advisory and the potential for difficult travel conditions, Greenwood School District will transition to our remote model of instruction for tomorrow, Wednesday, January 25th. Be safe and enjoy the rest of night.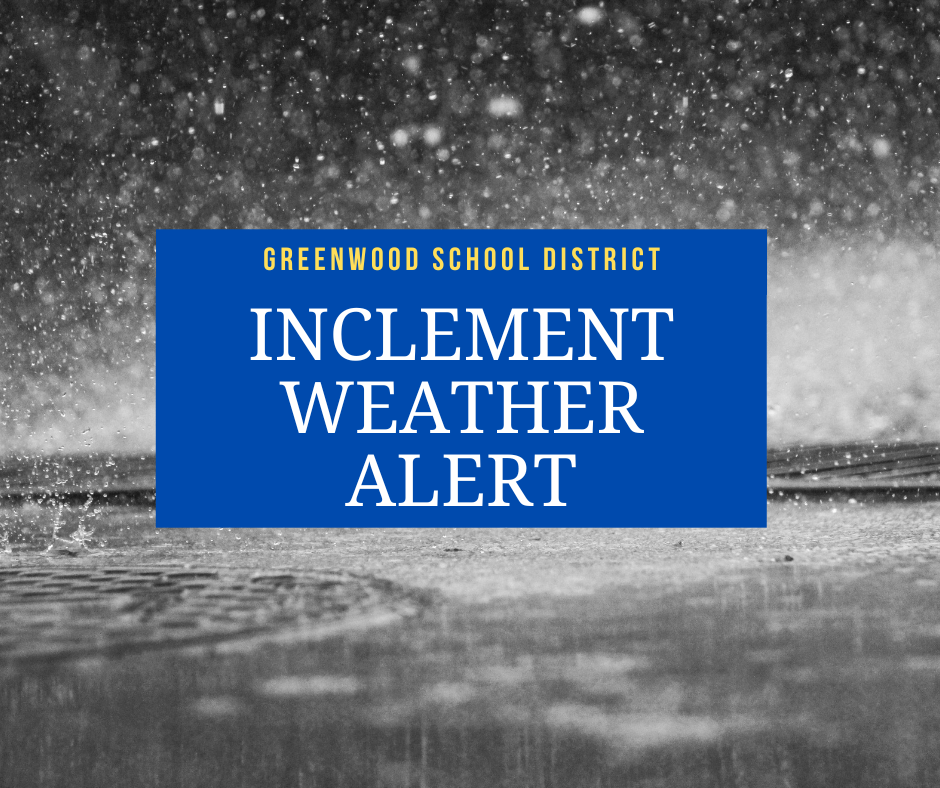 A group of 2nd Graders shared some Reader's Theater with kindergartners and first graders. Great practice of reading fluency for the second graders and identifying story elements for kindergartners and first graders.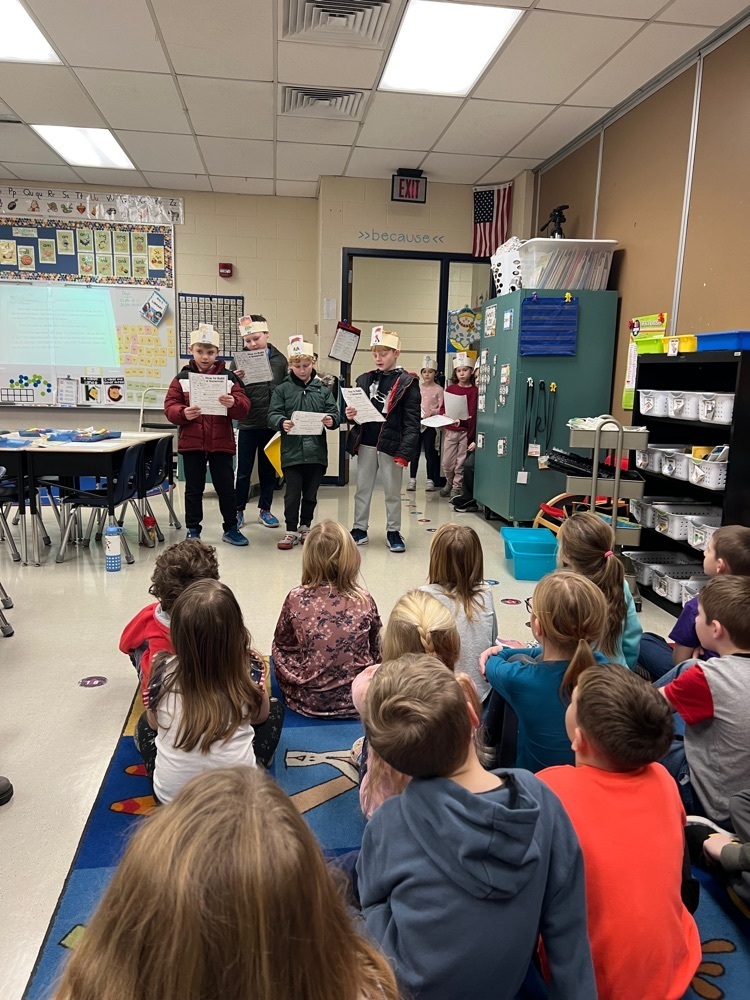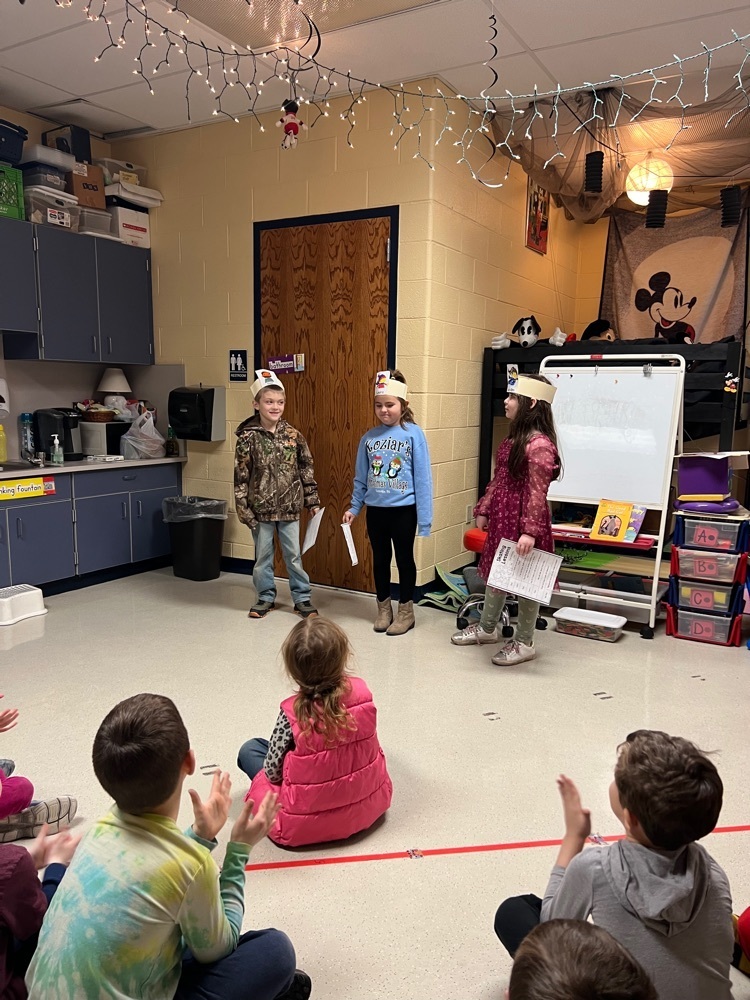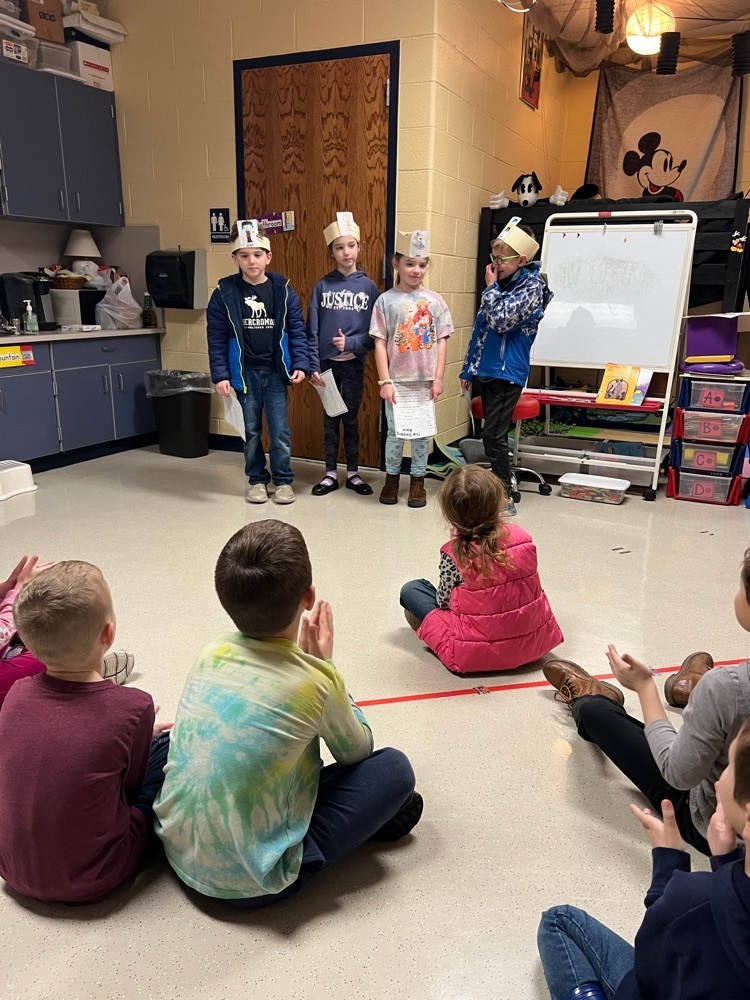 First Graders in Mrs. Fegley's class are learning how to use non-fiction texts to research the animals from The Mitten by Jan Brett. We are using texts, magazines, and books on the Epic! app to find answers to our questions and take notes. We are learning how to use the table of contents, headings, boldfaced words, glossary, index, diagrams, and maps to find facts about our chosen animals. It's a meaningful way to apply our growing reading and writing skills!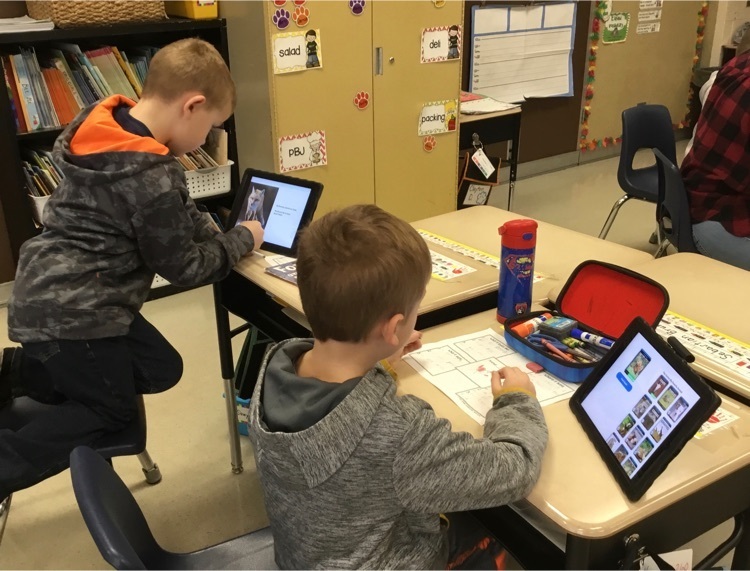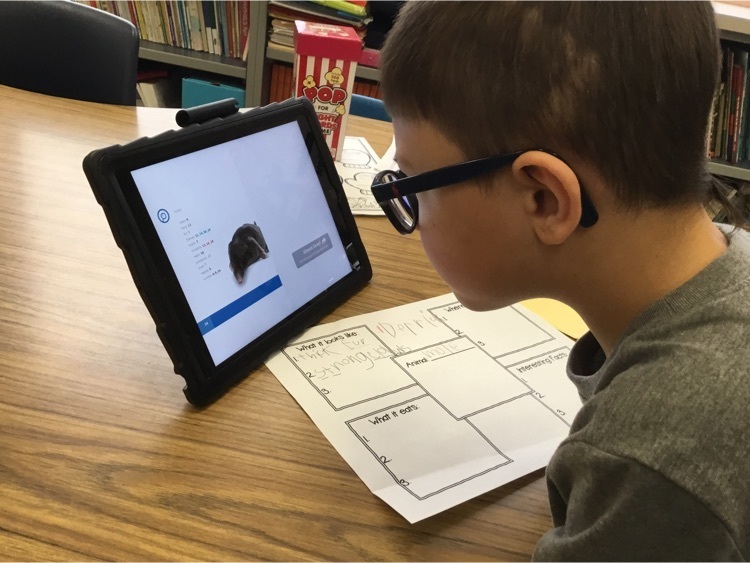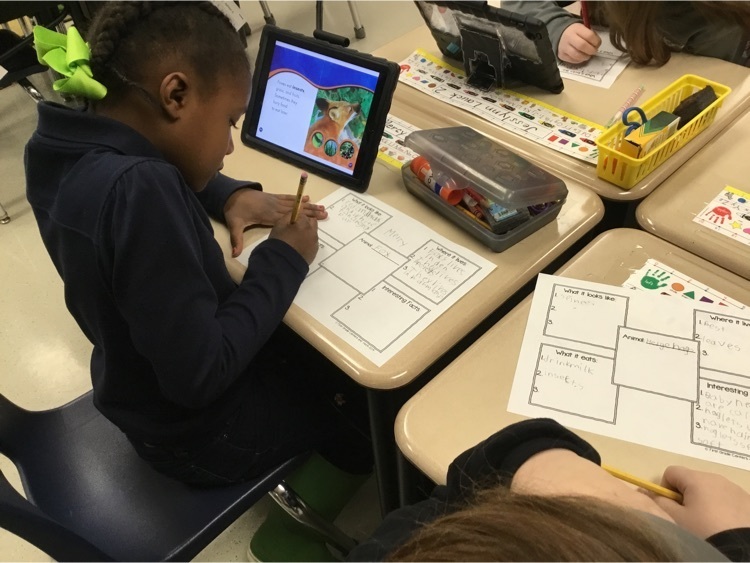 Bryce Danko is sitting on a panel at the Farm Show today, representing career and technical education. Way to represent us, Bryce!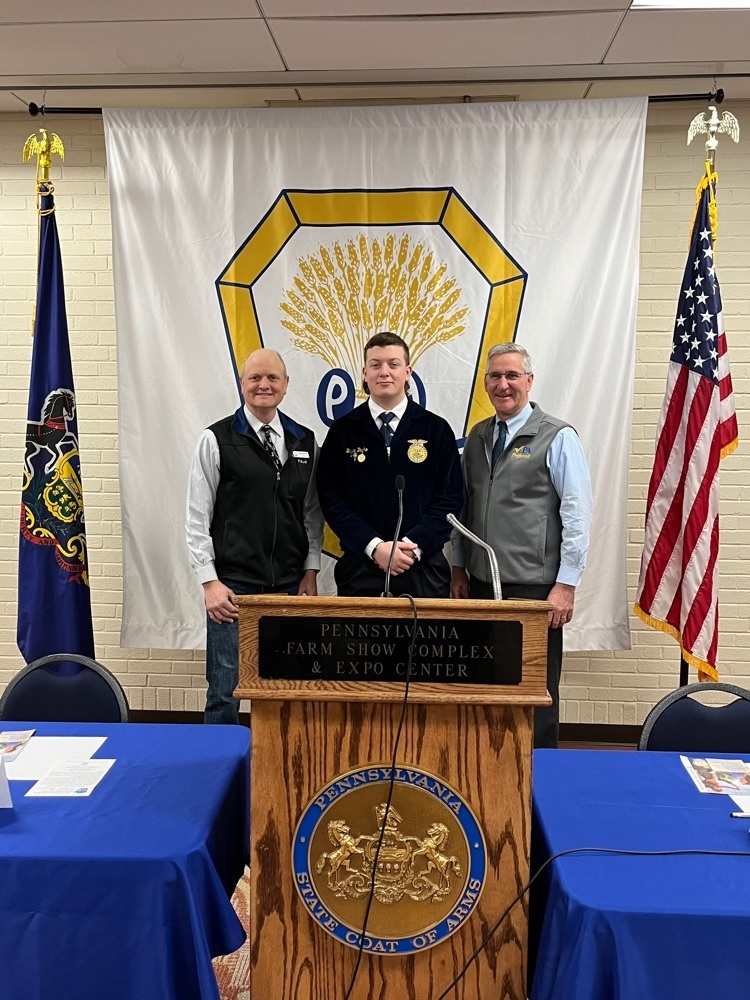 2nd grade has been reading Paper Crane. Today several students completed the difficult task of folding a paper crane.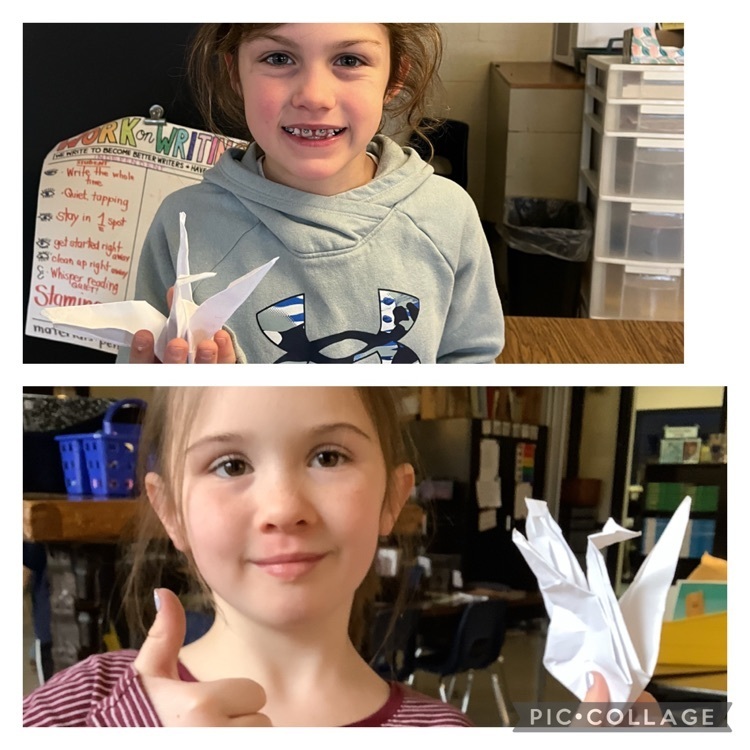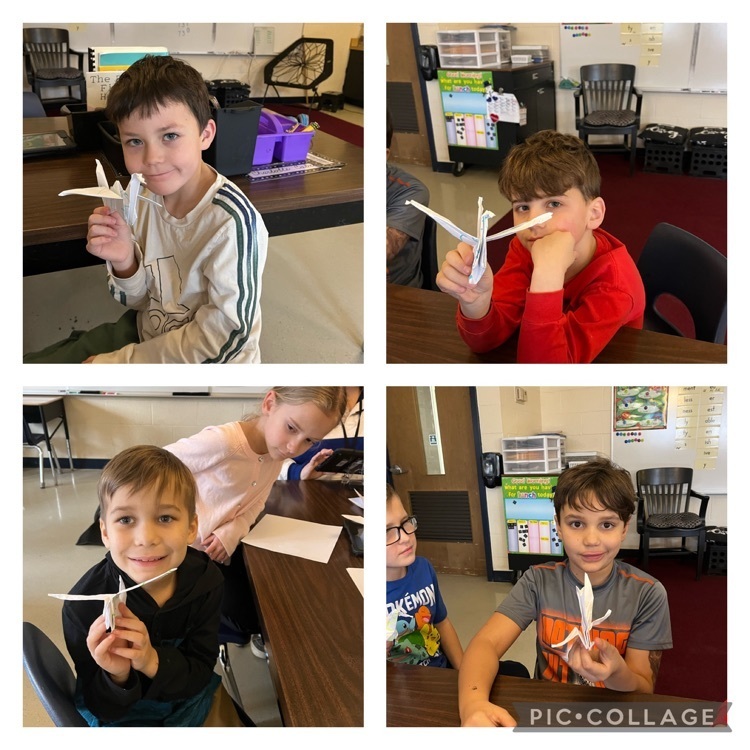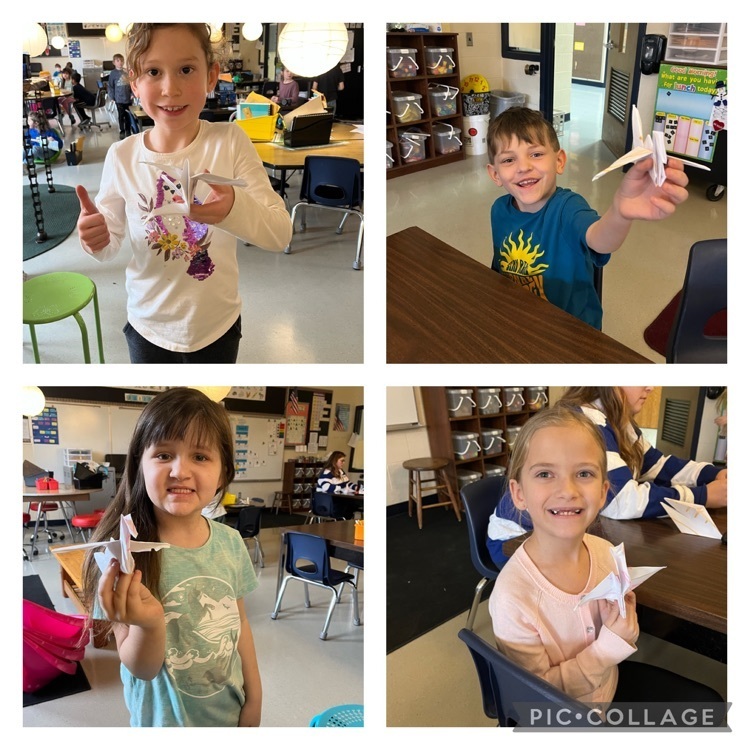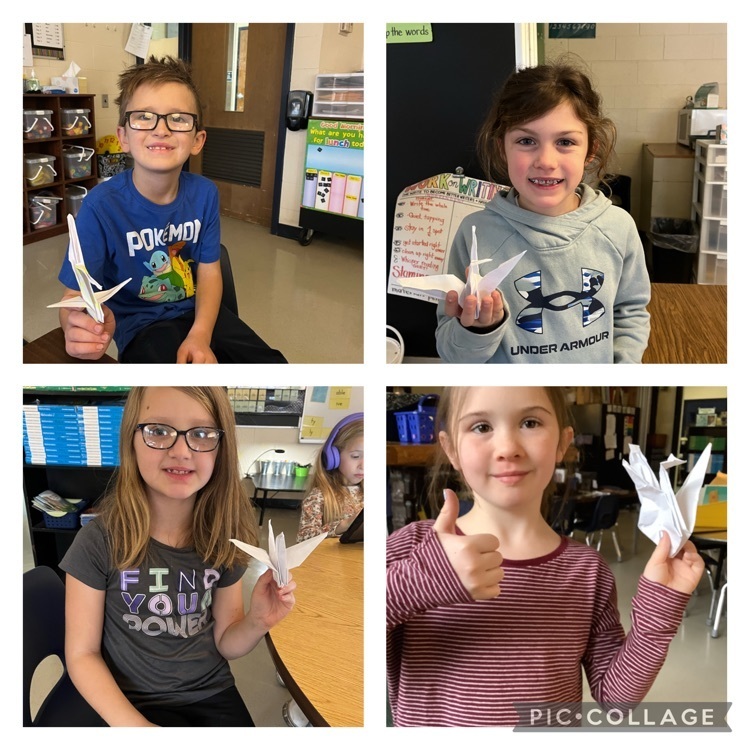 Miss Pauling's and Mrs. Seibert's class celebrated Martin Luther King Jr. Day with a STEM project. After reading multiple mentor texts about his legacy, students drafted a list of powerful words that described him. First, they wrote each word on a cup. Then, they used critical thinking and problem solving skills to build the tallest tower. They then evaluated and discussed the properties of their 3D shapes.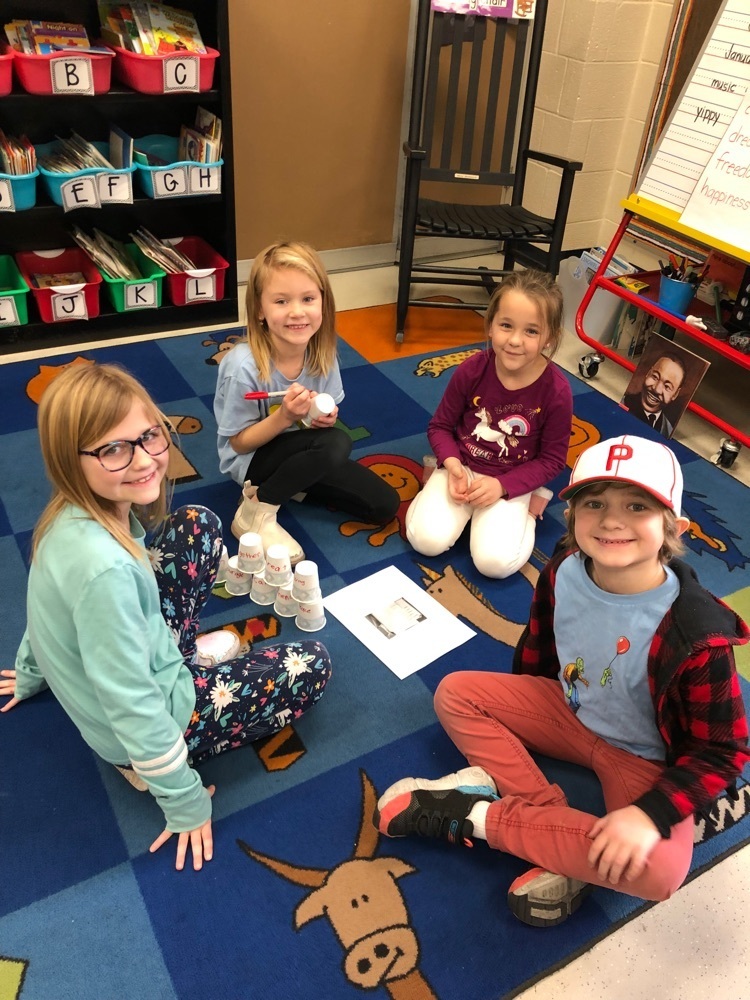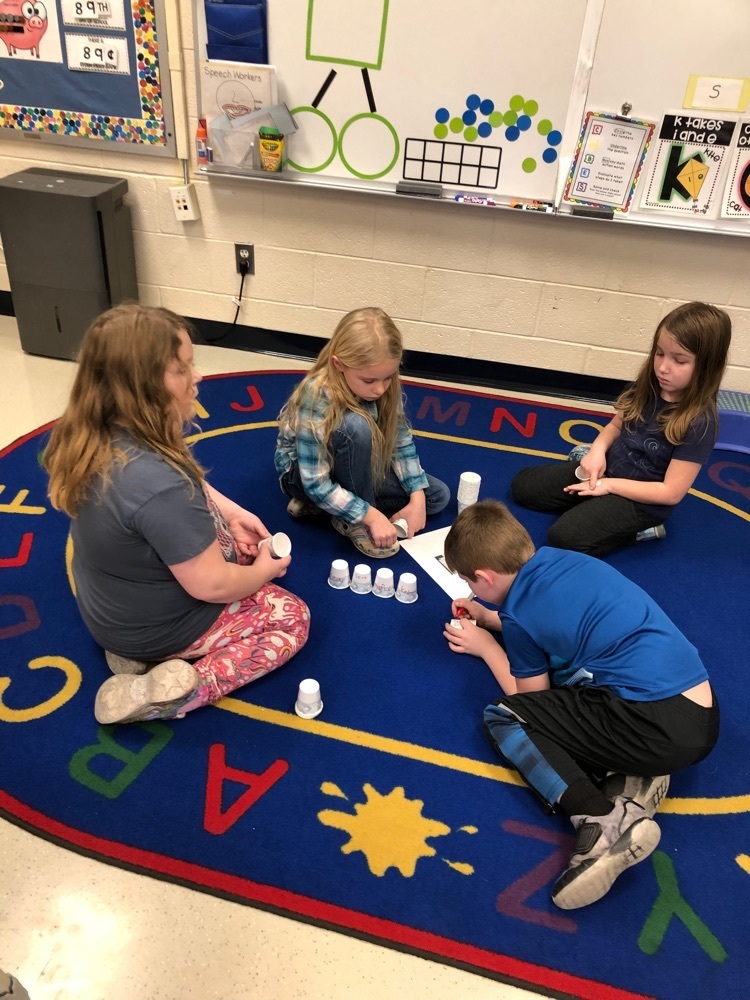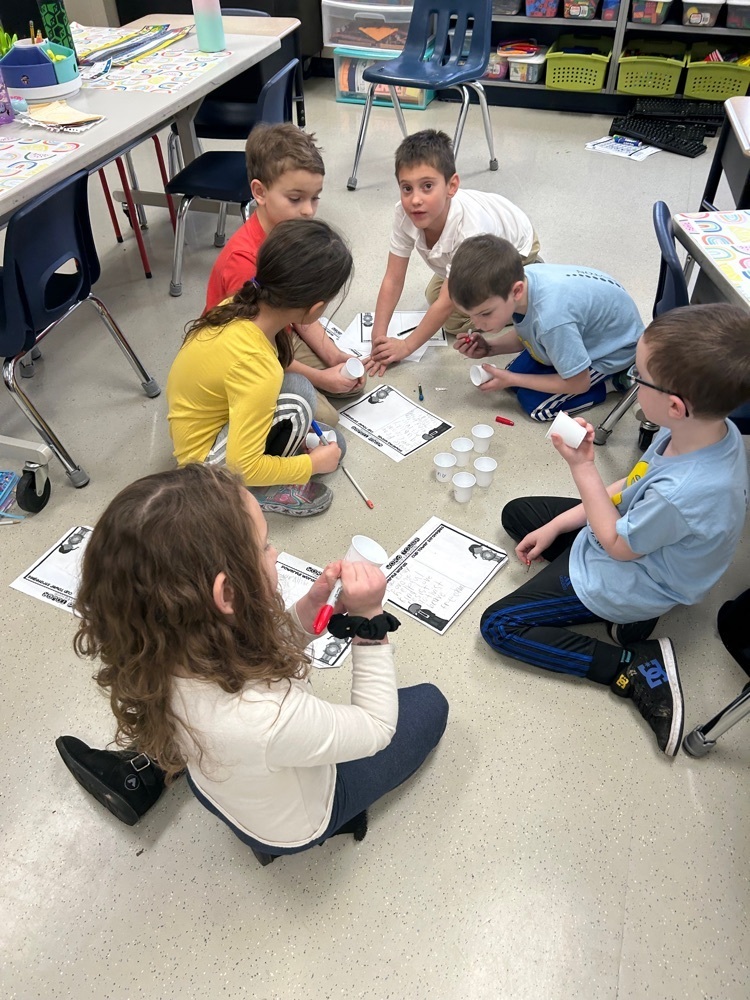 Mrs. Gantt's class finished the Polar Bear unit with a challenge activity - use packing peanuts to build a shelter for the Polar Bear.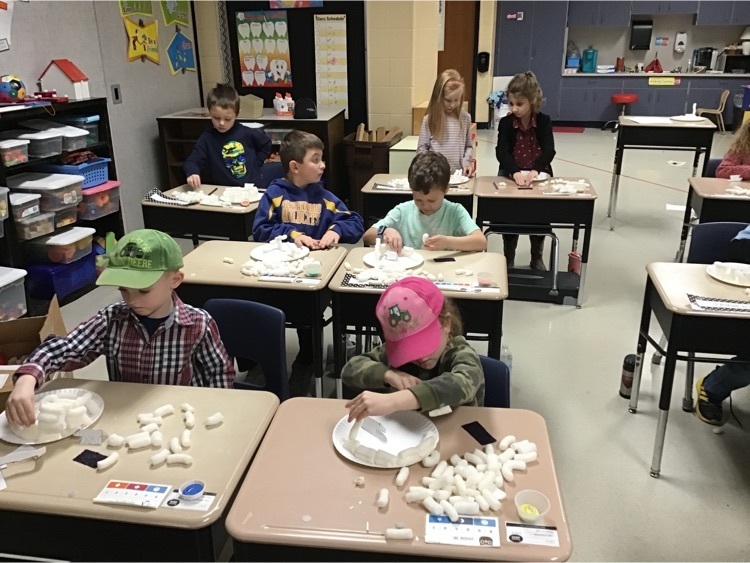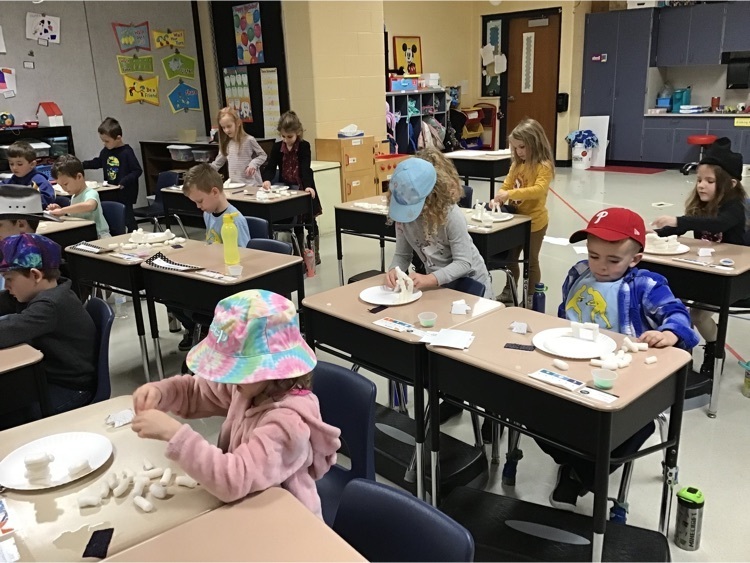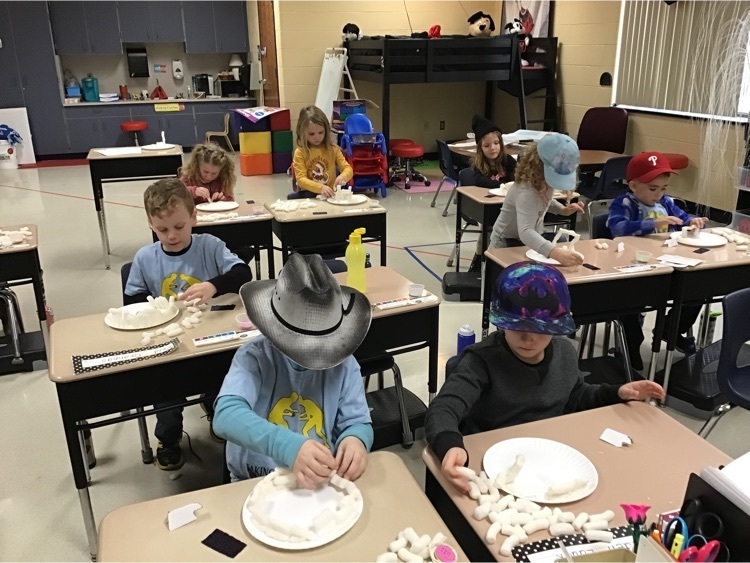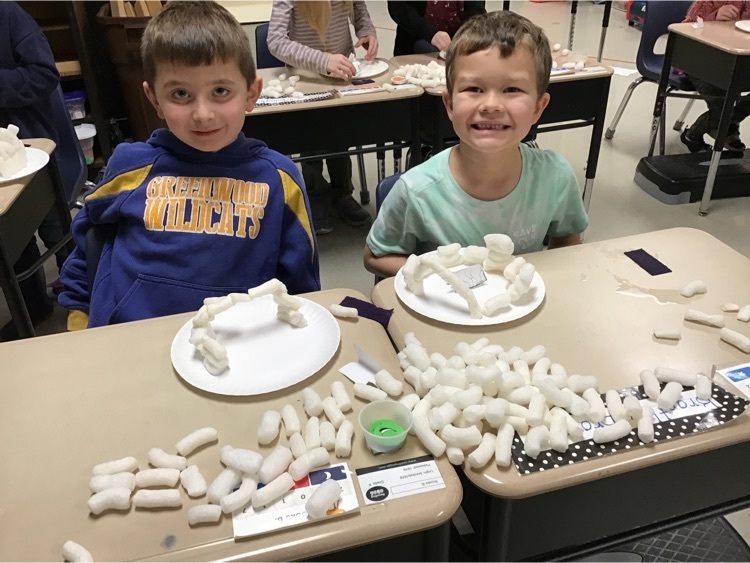 Mrs. Gantt's class finished learning about Polar Bears and used teamwork to make a Polar Bear and label it with facts they learned.