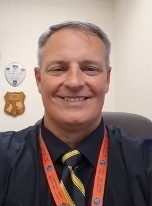 The Greenwood Board of School Directors has officially employed Mr. Richard J. Musselman as the district's Acting Superintendent. Mr. Musselman will begin his service to the district on March 27, 2023, and will continue through June 30, 2023.
"We are excited to bring Rick to Greenwood," Board President, Gil Davis said. "Given his experience as a superintendent, we believe the district will be in capable hands as we conduct a comprehensive search for the next leader of the district."
Mr. Musselman most recently served as superintendent of the Midd West School District and retired in July 2021. Before arriving at Midd West, Mr. Musselman was the superintendent of the Juniata County School District. He began his administrative career as an elementary principal at Newport.
"I appreciate the opportunity to serve in this capacity," Musselman said. "Greenwood is a well-respected district, and it is my privilege to serve as the Acting Superintendent, and 'bridge the gap' between the highly successful leadership of Dr. Guarente and the district's next leader."
As Acting Superintendent, Mr. Musselman will be responsible for the total day-to-day administration of the District, subject to the officially adopted policies of the Board. The Board and Mr. Musselman will establish appropriate protocols for communication between and among all parties in the district.
Because Mr. Musselman will be actively involved at school events, please take a moment to say hello and give him a warm Greenwood welcome as you see him around the district. Welcome aboard, Rick! You are now officially a Wildcat!